By Congressman Markwayne Mullin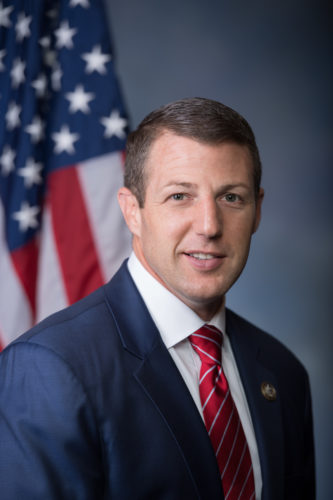 Oklahoma's families should be able to keep their lights on at a cost they can afford.  As innovation drives how we produce energy from various sources, the most important piece to remember is that the consumer should be driving the supply and demand.  I have always supported an "all-the-above" approach when it comes to fuel sources, which is why it's time to bring equity to the sale, purchase, and use of natural gas in the United States.
In order to help create a level playing field for natural gas, I introduced H.R. 5959, the Natural Gas Parity Act, along with Congressman John Larson (D-CT).  The Natural Gas Parity Act will fuel industry growth by extending the alternative fuels tax credit for five years.  The incentives that local communities receive should be extended to the use of renewable natural gasses.  This extension will accelerate investment payback for consumers and businesses.
In 2009, the U.S. surpassed Russia as the world's leader in natural gas production.  Natural gas production is not only a driving force of the U.S. economy, it also plays a major role in American international diplomacy.  According to the American Gas Association, the U.S. has an abundant domestic supply of conventional natural gas which will last us for at least another 90 years.  Oklahomans shouldn't suffer the uncertainty of gasoline prices which are dependent on the conditions of foreign oil.
Natural gas generates the power used for our homes and businesses. There are more than 175,000 natural gas vehicles on U.S. roads today and more than 23 million natural gas vehicles worldwide.  Natural gas production is a growing industry which has increased 60 percent since 2008.  According to the U.S. Energy Information Administration, natural gas accounts for more than 30 percent of electricity generation, a percentage that continues to grow annually.  Natural gas has made the U.S. an environmental leader and can reduce greenhouse gas emissions by 20 to 30 percent.
Natural gas is clean, cheap, and efficient.  The industry also employs millions of Americans.  The American Petroleum Institute estimates that the natural gas industry supports nearly 3 million jobs and adds about $385 billion to the national economy each year.  We should support an industry that ensures a better, cleaner future for all Americans and allows consumers to drive the energy market using an "all-the-above" approach.