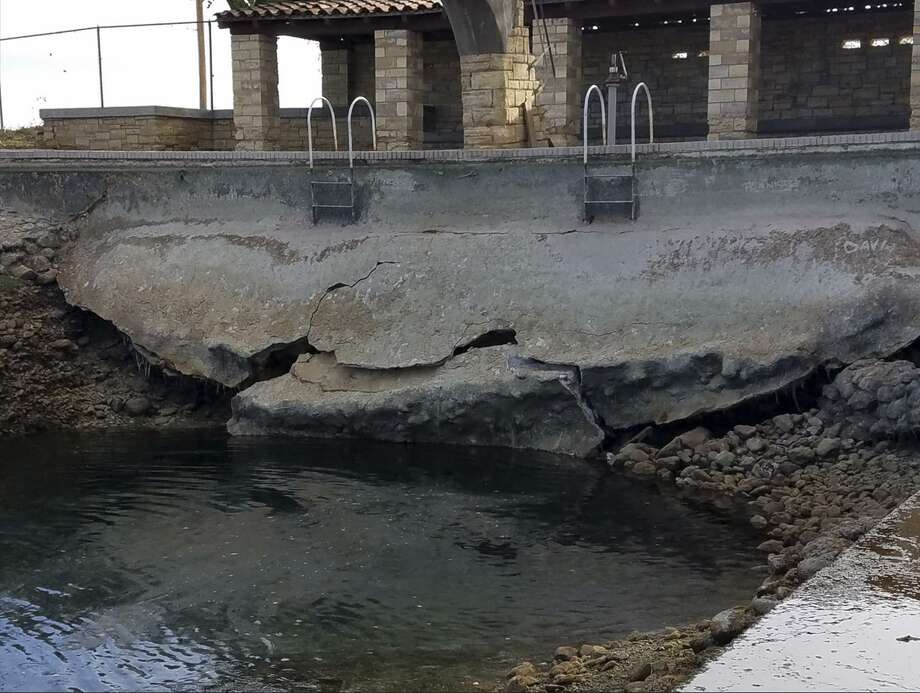 Photo: Texas Park And Wildlife
It was recently when a section of concrete wall collapsed, leading some to believe drilling, fracking and seismic activity caused by wastewater disposal wells caused the failure.
But Mark Lockwood, regional West Texas parks director for Texas Parks and Wildlife Department told the
San Antonio Express News,
"A lot of people jumped to those conclusions but as far as we know, it has nothing to do with the oil boom or earthquakes.
He said engineers suspect swirling water exiting the spring and pool as the cause.
The repairs could take months to the 80-year old pool which typically attracted thousands of guests. Until the repairs are made, the historic pool will remain closed.
The assumption earlier was that drilling in the Alpine High field in southwestern Reeves County had caused the concrete to collapse. It was only two years ago when Houston's Apache Corp. announced discovery of the play which it predicted could yield 3 billion barrels of oil and 75 trillion cubic feet of natural gas.
Apache has already drilled about 145 wells in the field.  Environmentalists at the time warned of the potential danger to the San Solomon springs which feed the Balmorhea pool. They feared the same thing that happened in the 1960s with the Comanche Springs in Fort Stockton could happen at Balmorhea.
Seismic monitors were installed with the growth of disposal wells in the county. They now record moderate earthquakes that happen at least one a week. There are at least 23 monitors in West Texas with one near the Balmorhea State Park.