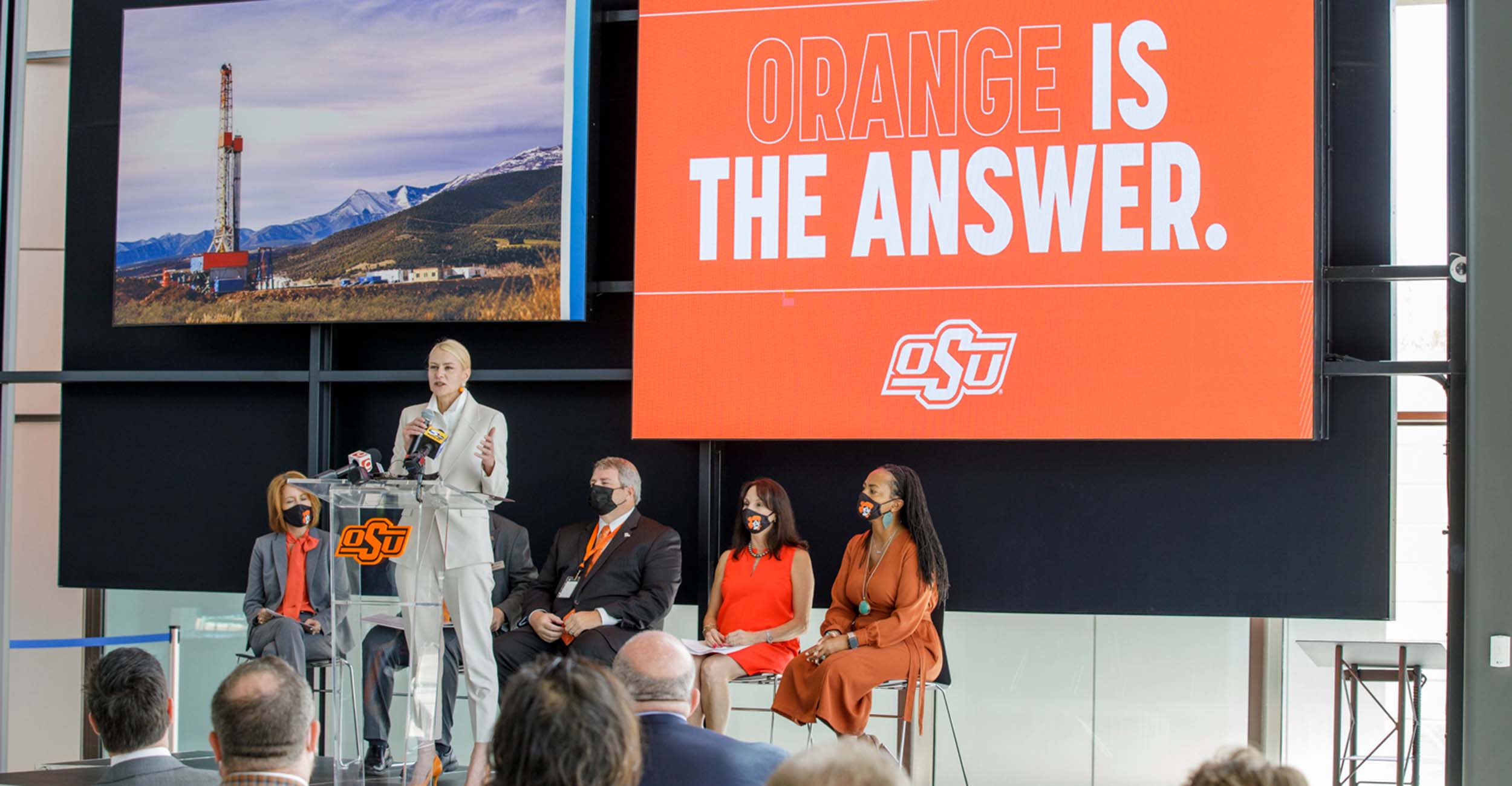 Oklahoma State University leaders were joined this week by state officials in announcing the creation of a new institute with the objective of supporting aerospace industry growth in Oklahoma.
"Today, we're announcing the formation of the Oklahoma Aerospace Institute for Research and Education. Oklahoma State University is the clear leader in aerospace within our state. We've had a partnership with NASA for more than 50 years. We've been training pilots for more than 80 years. Our depth and breadth of knowledge, faculty and research investments cannot be matched. We're so proud of this very long history in aerospace and aviation excellence," stated Kayse Shrum, President of OSU.
She said the institute will help lead the state to advance what she called an "important economic engine."
The Oklahoma Aerospace Institute for Research and Education (OAIRE) will bring the state's aerospace innovation economy together under one umbrella. OAIRE will support ongoing and future partnerships between university, commercial, military and government agencies, becoming a valuable resource for developing Oklahoma's aerospace ecosystem. That includes generating high-tech jobs and cutting-edge research that brings commercial enterprise and military sustainment support to the state.
The comprehensive scope of OAIRE also includes K-12 outreach programs focused on STEM connections, building the Oklahoma aerospace workforce pipeline and promoting community involvement.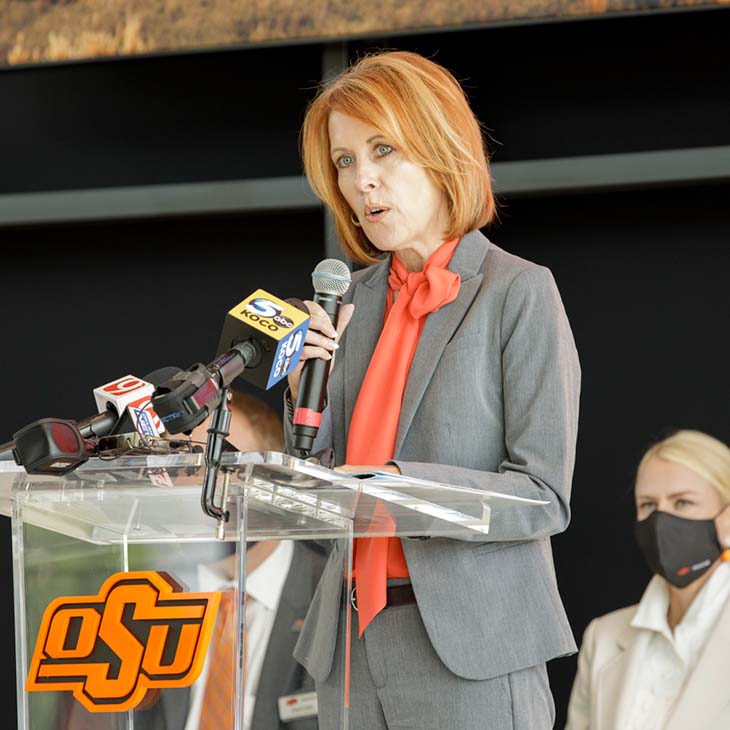 Oklahoma Secretary of Science and Innovation Elizabeth Pollard echoed Dr. Shrum's excitement.
"The Oklahoma economy is at an inflection point," Pollard said. "Disruptive technology is changing the face of every industry and forcing all states to reassess how best to compete and remain relevant in a knowledge-based innovation economy. Innovation is the key driver to economic growth and prosperity," she said.
Pollard commended Oklahoma State for being at the forefront of innovation in the aerospace realm.
"The state of Oklahoma has significant research and development strengths, and with OSU's leadership, the vision to emerge as a leading region for growth in the autonomous systems and aerospace industry is imminent."
Due to industry demand, aviation is one of the fastest-growing programs in the OSU's College of Education and Human Sciences. To reach OSU constituents across the state, OAIRE will expand OSU aerospace research and course offerings in Oklahoma City at OSU DISCOVERY and in Tulsa at the Helmerich Advanced Technology Research Center.
This will allow students greater access to OSU's undergraduate and graduate programs, which will be tailored to meet the needs of the aerospace sector in the surrounding area. Professionals seeking aerospace-related degrees can take aerospace or systems engineering core courses in Oklahoma City, Tulsa or Stillwater.
Source: OSU press release