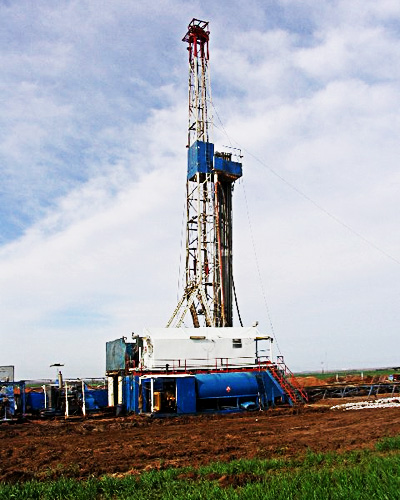 Energy exploration company Ovintiv plans more drilling in a sweet spot it's found in Kingfisher County where it's had some major success over the past year.
The company received drilling permits for two wells on a site about 3 miles southeast of the city of Kingfisher. The REHERMAN 1607 #2H-25X and the REHERMAN 1607 #3H-25X are located at 05 8N 10W, an area just east of where Ovintiv  had several large-producing wells on a single pad in previous drilling operations. It's where the drilling will bore into the Mississippian play according to the permit received this week from Oklahoma regulators.
Expect more drilling in Caddo County where Lynx Oklahoma Operating LLC has a permit to drill the OLD GLORY 5-8-10 ##1H at 05 8N 10W which is a site about a mile west of the town of Gracemont. The permit is for exploration into the Hoxbar formation.
Little River Energy Company of Drumright has a permit to drill the TIGER CREEK #2 in Creek County at 05 17N 7E, a site right in the city of Drumright. The permit is to recomplete the Tiger Creek #2.
An amended permit to drill was awarded Comanche Exploration Co. LLC for a Dewey County well. The permit is for the EVANS #18-1H at 18 18N 14W, a site 8 miles west of the town of Canton.
Latigo Oil and Gas Inc. of Woodward obtained a permit to recomplete the O'HAIR #1 at 01 24N 25W in Ellis County. The well is about 8 miles south of the town of Laverne in the Panhandle.