Custer County in western Oklahoma is the site of a large gas well discovery by Continental Resources.
The Oklahoma City-based energy company filed a recent completion report with the Oklahoma Corporation Commission showing production of 29,631 Mcf of natural gas.
It's not considered a 'gigantic' well in terms of production but still has significant production.
The Swartzendruber 3r-27-22xhm was completed July 8 of this year and had the large natural gas production from a depth of 24,922 feet in the Mississippian play. Located at 34 14N 14W in  Custer County, the well is approximately 7 miles southeast of the town of Thomas.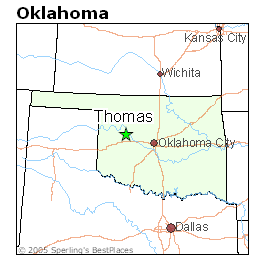 It had a March 25, 2021 spud date and drilling was finished on May 14 of this year. Completion came July 8 and the first production was recorded on July 12 with sales to Enable Production.