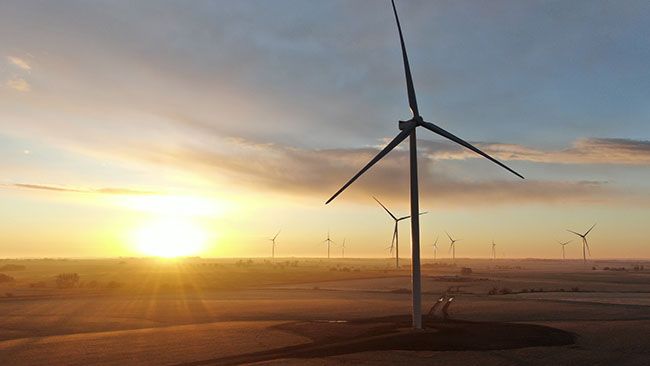 A northern Oklahoma Duke Energy wind farm that was opposed by some Newkirk residents who alleged was secretly approved in 2019 by officials has gone operational.
The Frontier Windpower II wind farm in Kay County is a 350 megawatt farm and the largest wind power project in the fleet owned and operated by Duke Energy Renewables, a commercial business unit of Duke Energy.
Newkirk residents voiced their opposition when they learned of the project two years ago as reported at the time by KFOR News in Oklahoma City. (click
here
for the report.)
Some even accused Kay County Commissioners of approving the project as an economic development project but never identifying it as a wind farm.
The project is an expansion of the 200 MW Frontier Windpower project, operational since 2016 reported North American Wind Power.
Click here for the North American Wind Power story.