Unlike any tour that a performer would take across Oklahoma, the Oklahoma Broadband Office "Let's Get Digital: Oklahoma Broadband Tour" has come to an end.
In announcing the end of the research tour, the OBO said it is now equipped with valuable on-the-ground information to help build an effective plan to expand access to high-speed internet throughout the state.
Hundreds of Oklahomans attended the 19 tour stops between May 8 and July 18 that stretched from Broken Bow to Goodwell and from Altus to Miami to give their input on their needs for broadband service they currently lack. The tour covered more than 6,500 miles.
Attendees included residents, farmers and ranchers, business leaders, educators, and representatives of nonprofit organizations, health care providers, libraries, tribal governments and others.
"Hearing from the people who need broadband service is key to the success of our efforts," said Mike Sanders, OBO executive director. "We are grateful for the feedback they have given us. It is vital in helping us accomplish our mission to provide statewide access to affordable and reliable high-speed internet service."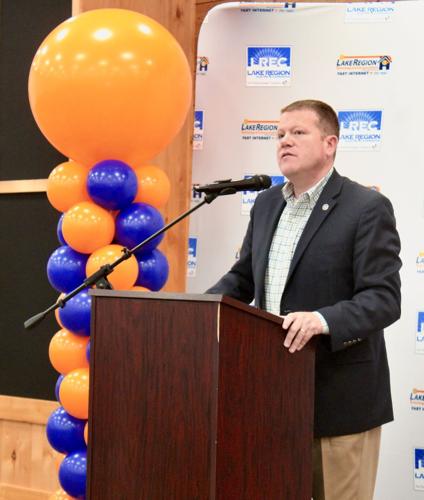 The top five priorities listed by attendees include improved high-speed infrastructure, increased speed and reliability of internet connections, making internet service more affordable, ensuring a skilled workforce, and improved access to public computing centers and public Wi-Fi.
Attendees also listed current barriers to increased home internet use that include expensive service costs, lack of access, and cybersecurity concerns.
Findings from the listening tour will be used in building the OBO's five-year plan for implementation of the almost $800 million BEAD grant program that will be competitively awarded through a subgrantee process to internet service providers to build out broadband infrastructure statewide. The office is expected to administer a total of some $1.3 billion in grant funding to making high-speed internet service available throughout the state.
Information from the latest version of the FCC Broadband Map shows almost 750,000 Oklahomans currently lack access to dependable high-speed internet service in Oklahoma. That's more than one-in-six Oklahoma residents.
Tour stops were held in Ada, Altus, Broken Bow, Chickasha, Durant, Enid, Goodwell, Lawton, Miami, Oklahoma City, Okmulgee, Poteau, Sallisaw, Stillwater, Sulphur, Tulsa, Vinita, Weatherford, and Woodward.
Source: OBO release