The Arkansas Public Service Commission voted this week to approve an order telling Summit Utilities Inc. not to collect late fees or suspend service for more than 400,000 customers in the state while its billing and pricing practices are under investigation by the Attorney General.
Summit, a natural-gas provider that also has customers in Oklahoma where the Oklahoma Corporation Commission regulates its activities, will see the decision re-evaluated in 60 days by Arkansas regulators.
"—it is in the public interest for [Summit] to suspend disconnections and late fees at this time, but the commission will re-examine in approximately sixty days whether the suspension should continue."
The ruling came after Summit had earlier stated it plans to resume collection policies in July. The Arkansas Democrat-Gazette reported the Public Service Commission decided the move was necessary to avoid "further customer confusion."
"I asked the PSC to prohibit Summit Utilities from resuming late fees, collections and gas shut-offs for Arkansans until we have more information, and I am grateful the PSC has agreed to give Arkansans more time to pay and will re-examine the issue in 60 days while our investigation continues," stated Attorney General Tim Griffin following the decision.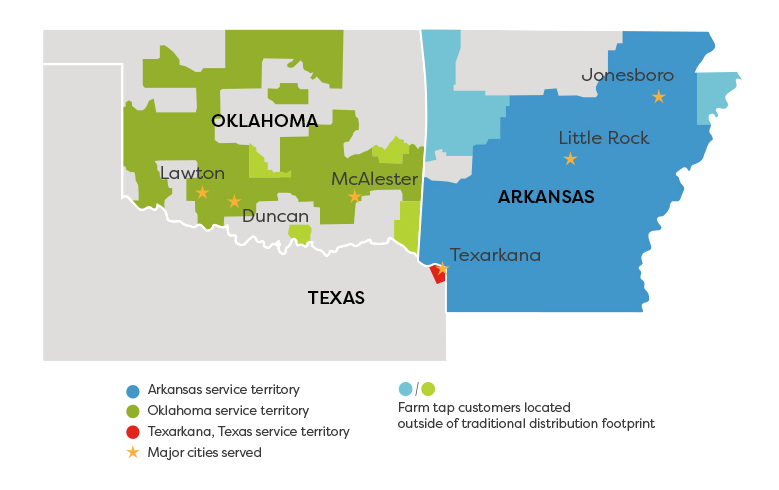 His call for the probe came after thousands of customer complaints were made against Summit and a lawsuit was filed in March resulting in the AG's investigation. Some customers had complained of excessive monthly charges and difficulties with payments being properly recorded by the company.
Summit issued a statement following the Tuesday action.
"We have been communicating to our customers our intent to reinstate late fees and disconnects this July. We will continue to cooperate in the ongoing investigation and look forward to a final resolution of this proceeding."
Summit is headquartered near Denver, Colorado and acquired CenterPoint Energy Resources Inc. in 2021.  It has 525,000 customers in Arkansas, Oklahoma and Texas. The company also operates 17,000 miles of gain main pipeline in the three states.
The company operates in three other states with a combined operation of 23,400 miles of pipeline. Other operations are in Colorado, Maine and Missouri.