Coming soon to a Walmart near you…..the company's own nationwide network of electric vehicle charging stations.
Walmart wants to have it in place by 2030 and create at least four new fast-charging stations as each of its thousands of Walmart and Sam's Club stores.
The Arkansas-based company said that by owning the chargers instead of partnering with a network operator, it will help address reliability and cost issues.
Walmart already has an estimated 1,300 charging stations at 280 stores as part of an agreement with Volkswagen unit Electrify America.
Vishal Kapadia, Walmart's Senior Vice President of Energy Transformation explained the ability of charging  an electric vehicle at the stores would be "a game-changer" for drivers who have been hesitant to purchase an EV.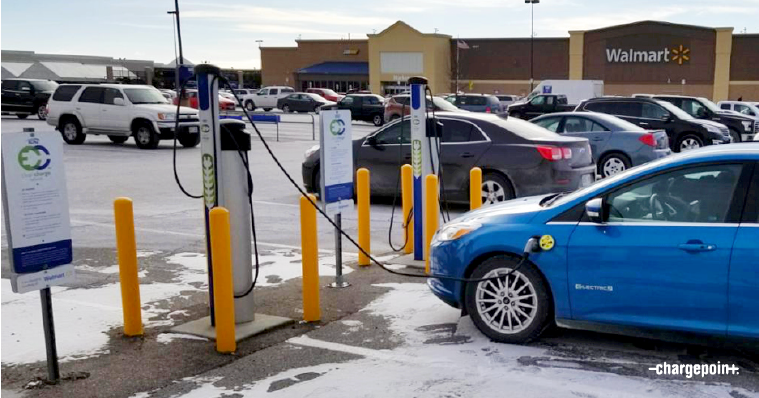 "With a store or club located within 10 miles of approximately 90% of Americans, we are uniquely positioned to deliver a convenient charging option that will help make EV ownership possible whether people live in rural, suburban or urban areas.," stated Kapadia in his announcement.
He pointed out t hat transportation costs are still the second highest household cost for much of our country. Kapadia also said as more drivers transition to EVs, Walmart's network growth will help expand domestic EV charging capacity across states.
"This plan marks the latest investment in our efforts to transform our business and product supply chains to be more regenerative, in this case helping reduce emissions and increase efficiencies for customers," he said.