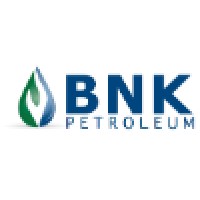 A California-based energy company, BNK Petroleum Inc. reported this week completion of a 560-barrel-a-day producing oil well in southeastern Oklahoma.
The firm completed the Emery 17-2h in November of 2022 with production out of the Caney formation.
Located at 8 4S 4E in Johnston County and a few miles north of the town of Mannsville, the well had an October 2022 spud. Drilled depth was 15,485 feet while the true vertical depth was listed as 10,374 feet according to the completion report.
In addition to the 560 barrels of oil a day, the well produced 587 Mcf of natural gas.
The website for BNK Petroleum indicated the company owns and operates a focused oil property concentrated in the Southern Scoop play/Ardmore Basin of Oklahoma. BNK continues to aggressively target growth in production and reserves through the application of new and proven technologies by its team of experts. The company has a corporate office in Camarillo, Calif., and a registered office in Vancouver, Canada.