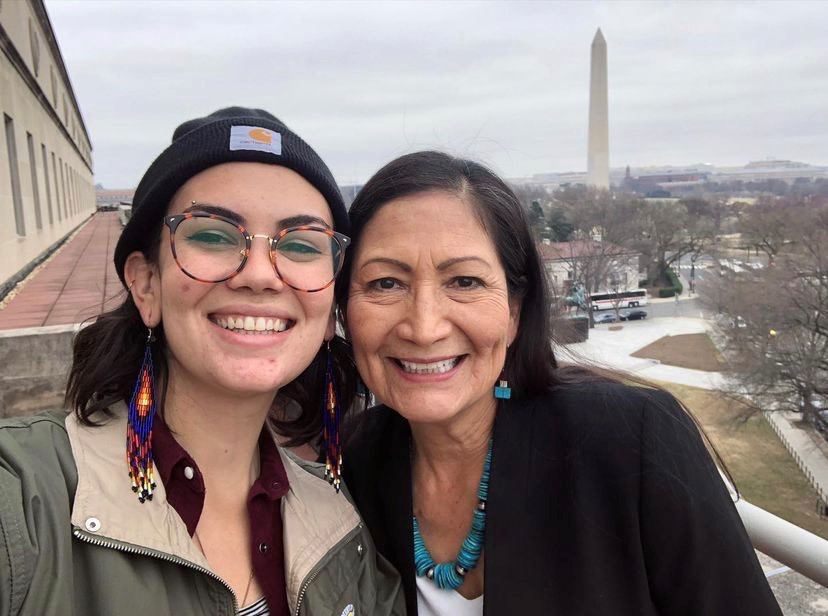 The Western Energy Alliance in Denver has gone public with a request of Republican leaders to investigate U.S. Interior Secretary Deb Haaland over alleged ethics violations concerning her daughter, Somah Haaland.
The request was made by Western Energy's President Kathleen Sgamma in a letter to U.S. House Natural Resources Committee chairman Bruce Westerman of Arkansas. In the letter, Sgamma cited Haaland's daughter and her affiliation with the New Mexico-based environmental group Pueblo Action Alliance.
She complained how Soma Haaland and other PAA leaders had lobbied federal lawmakers on oil and gas leasing issues. The daughter was part of a delegation of environmental activists who met with Democratic Senators in December and asked for a moratorium on oil and gas leasing near the Chaco Culture Historical National Park in New Mexico
"There is a double standard and a willful blind eye to the cronyism and the conflict of interest that happens on the left," Sgamma told Fox News Digital in an interview. "The environmental lobby is a business. It raises money — hundreds of millions of dollars — to advocate on various issues that are often at odds with the best interests of American public."
She further charged there's no interest in the media in exploring the "cronyism and the conflict of interest that happens" and was trying t o raise that interest through Congress.
"When the media doesn't hold officials accountable then it's up to Congress to do so," wrote Sgamma.
Source: FOX news