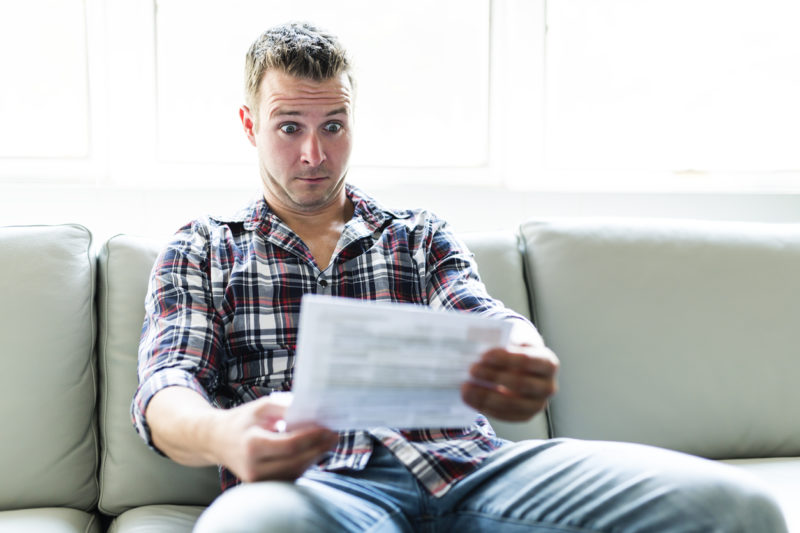 While home-heating financial assistance from federal programs is based on income levels, the funding assistance rose dramatically in Oklahoma from 2021 to 2022 according to figures provided by the state.
The funding increased by millions of dollars, an indication that rising utility rates might have had a real impact on financial situations for families struggling with their heating and cooling bills.
Total heating assistance payments under the Low-Income Home Energy Assistance Program (LIHEAP) was $16, 393,106 in 2022 in Oklahoma and it went to 69,606 households compared to the $11,540,462 that went to 65,818 households in 2021. That's an increase of more than $4.8 million.
The Low-Income Home Energy Assistance Program (LIHEAP) provides winter heating and summer cooling funding to eligible low-income households during specific application periods throughout each year.
While home-heating assistance was up, the funding help for home-cooling fell by millions.
In 2022, 78,017 households received cooling assistance that totaled $20,729,678 while in 2021, the number of households that received help with cooling bills was 58,804 and the funding totaled $25,937,878. It represented a decline of $5.2 million from 2021 to 2022 assistance.
While public utility rates in Oklahoma rose dramatically in the past year because of 2021 Winter Storm Uri gas costs, the increases are not necessarily cited as the cause of the increased numbers of households needing payment assistance.
"Eligibility for the program isn't based upon utility rates and is actually based upon income guidelines" explained Casey L. White, External Communications and Media Relations Administrator
Office of Communications for DHS.
"So, regardless of the utility rates, the same population of folks remain eligible based upon their income and it is those folks who will apply. Now, the income guidelines do change periodically (they are set by the Feds as this is a fully Federally funded program), but they are based on income and not rates," she stated in an email to OK Energy Today.
The Energy Crisis Assistance Program (ECAP) provides emergency funding to low-income households throughout the year. Customers apply for services at OKDHS.org. Oklahoma Human Services works with utility companies to offset the cost of home energy to low-income households, prevent the shutoff of utility service to those households and restore utility service if service is interrupted.
The COVID pandemic affected many low-income households served by OKDHS in FY21, leaving them with arrearages on their utility bills. OKDHS collaborated with many of the utility providers to implement a utility shutoff suspension through May 2021. In addition to traditional LIHEAP benefits, OKDHS used federal CARES Act funding to issue $7,728,806 in supplemental LIHEAP benefits to over 41,000 households approved for LIHEAP winter heating and summer cooling to offset their utility arrearages, prevent shutoffs and restore utility service.
The Oklahoma Human Services Department also handles applications for the Low-Income Household Water Assistance Program (LIHWAP)which is a 100 percent federally funded program that helps low-income households pay for drinking water and wastewater services. Payments are made directly to participating companies, cities or towns who provide water and wastewater services. In FY22, 136 city and rural water providers participated in the program serving 4,600 Oklahoma households.
The Oklahoma Human Services Department started accepting online applications on Tuesday, Jan. 10 for LIHEAP assistance. LIHEAP is offered two times a year for winter heating and summer cooling, in addition to the Energy Crisis Assistance Program (ECAP), which is offered mid-March, and life-threatening crisis assistance, which is available year round.
Eligible households already receiving assistance through Oklahoma Human Services can be pre-authorized to receive LIHEAP for the winter heating period, which means they do not need to complete an application. Households that are not pre-authorized but currently receive assistance through Oklahoma Human Services have been notified by mail and should apply online at OKDHSLive.org.
Only one payment per year, per household is allowed for the winter heating program. LIHEAP payments made on behalf of eligible households must be applied to the primary source of heating. "Household" is defined as individuals using one utility meter or energy source.
The maximum monthly gross income allowed per household size is:
1 person: $1,473
2 people: $1,984
3 people: $2,495
4 people: $3,007
5 people: $3,518
6 people: $4,029
7 people: $4,541
8 people: $5,052
A recent report by the Colorado Sun indicated more than 100,000 people in Colorado had called for help in paying their gas and electric bills. The paper said inflation resulted in larger bills as the cost of living was pushed upward.
Click here for Colorado Sun