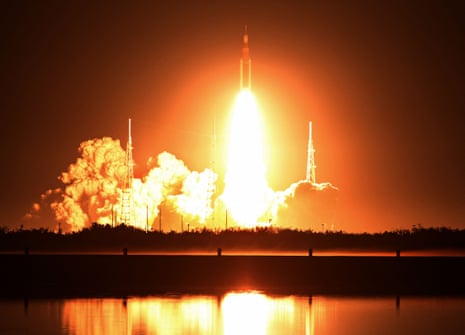 "Today is a historic occasion," said Oklahoma Congressman Frank Lucas as he and others on the House Committee on Science, Space and Technology celebrated this week's launch of Artemis 1.
Artemis 1 is the first integrated Space Launch System rocket and Orion crew vehicles and was launched from Kennedy Space Center in Florida. The Artemis 1 mission is an uncrewed flight test that will be on a four to six-week mission.
"For the first time in more than a generation, we launched an American ship to the Moon. It's the first step towards returning Americans to the Moon and eventually beginning our crewed journey to Mars. The Artemis program has been a high priority for the Science Committee, and I'm so proud to see it come to fruition," said Rep. Lucas, the Ranking member of the committee.
He said the project will not only enable scientific research and drive technological innovation but provide inspiration for the next generation of scientists and engineers.
"American space leadership ensures exploration is conducted openly and in collaboration with our allies, and it allows scientific discoveries to be shared globally. Artemis I is the start of the next era of human space exploration, and I'm incredibly proud of NASA and the many talented people who made this launch possible."
The test flight of Artemis 1 will demonstrated the performance of the Space Launch System rocket and the Orion spacecraft that will eventually carry astronauts to and from deep space destinations. It will also test the capabilities to orbit the Moon and return to Earth and build a foundation for future human exploration of deep space.