Yeah— you and thousands of your closest friends will be gathering next week at the airport or on the highway.
It's Thanksgiving travel time again as you rub shoulders with strangers at the airport, stand in long lines of TSA security or else drive white-knuckled down I-35 in Oklahoma.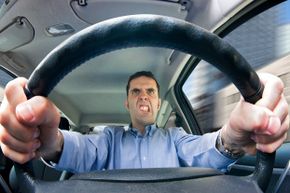 AAA Oklahoma advises one thing about this year's Thanksgiving holiday weekend….you can "expect plenty of company."
Nationwide, nearly 55 million Americans are planning some form of travel between Wednesday, Nov. 23, and Sunday, Nov. 27, according to AAA Oklahoma. That number is slightly below pre-pandemic levels and 1.5% above the holiday period in 2021.
Nationally, air travel is up nearly 8% from last year, and other modes of transportation – like buses, trains, and cruises – are up 23%. Nearly 49 million people will drive to their Thanksgiving destinations, and 4.5 million will fly. More than 1.4 million travelers will go by bus, train, or cruise ship.
Overall, this Thanksgiving is projected to be the third busiest since AAA started tracking holiday travel in 2000.
"In Oklahoma, we anticipate 490,357 people traveling overall, up .6% compared to last year. Almost 92% of them will be taking to the roads, driving to their destinations," said AAA Oklahoma spokesperson Leslie Gamble. "A 10% increase in air travel by Oklahomans is expected with the largest increase in percentages (20%) in cruise, train and bus travel."
For drivers and flyers, holiday travel will cost more this year. Nationally, with inflation, gas prices are up nearly 35 cents per gallon, from last year. This is a jump of nearly 17%. Airfares are up 43%, AAA Oklahoma reports.
AAA recommends leaving early and giving yourself plenty of time – whether you're hitting the roads, the rails, the skies, or the seas. "It's going to be busy. It's going to be crowded on the highways at certain times. We just suggest everyone pack their patience and anticipate travel taking more than the usual time to reach your destination safely," Gamble said