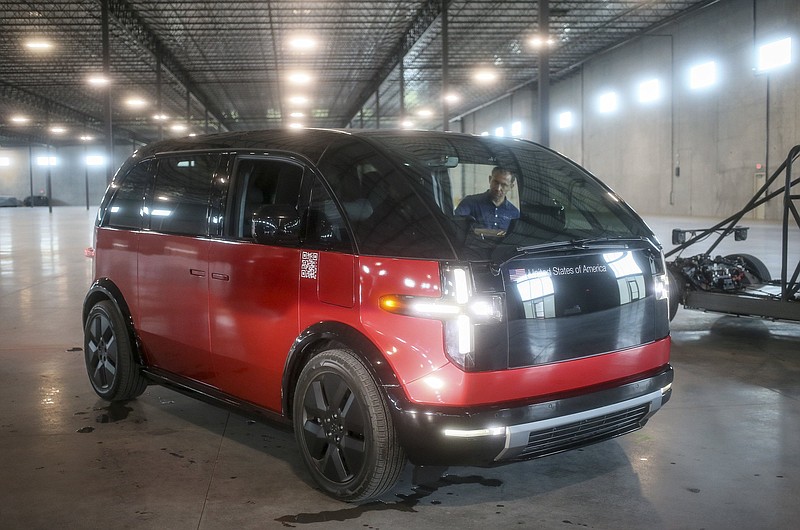 Oklahoma City is getting a new car plant years after GM shut down its manufacturing facility.
Electric vehicle manufacturer Canoo announced it plans to locate a plant that is strategically located with easy access to roads and rail. Employment will reach more than 500 workers and Canoo said it expects to produce up to 20,000 vehicles by the end of next year.
The site hasn't been made public by Canoo but the firm stated it will be situated on more than 120 acres. The Oklahoman reported that real estate agents confirmed the site is at 9528 W Interstate 40 Service Road, formerly the location of a Terex telehandler facility that closed earlier this year. The paper reported the site includes a 500,000 square-foot main building as well as a 12,000 square-foot training center.
"The Oklahoma City facility has significant room for expansion and is a proven location for large scale production, with an established transportation ecosystem, including rail," Canoo CEO Tony Aquila said in a statement issued this week.
"We are working with our third-party manufacturing partners to achieve SOP on our own equipment this month."
Canoo is in the process of moving its headquarters from Texas to Arkansas and constructing an EV plant in Pryor in northeastern Oklahoma.
Canoo's Oklahoma City announcement came as the company reported a third quarter loss of $117.7 million or 43 cents a share. A year ago, the company reported an $80 million or 35 cent a share loss.
"The last two quarters have been very tight," Aquila said. But he remains confident and with good reason.
Canoo has $2 billion in EV orders and Aquila said production is sold out through 2024. To fulfill those orders, the company has secured another $300 million in financing. Operating expenses in the coming fourth quarter are anticipated to be between $70 million and $90 million with capital expenditures of $30 million to $50 million.