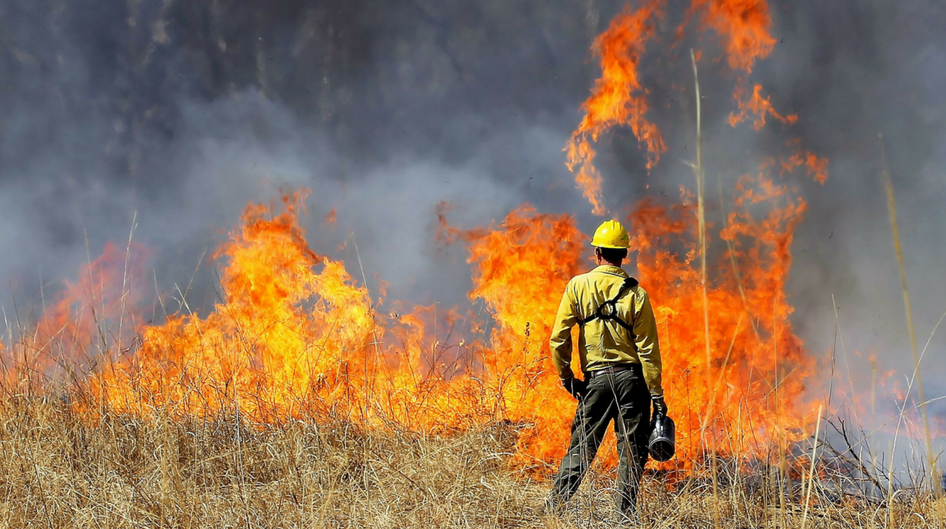 With growing drought conditions across Oklahoma, wildfires persist in keeping firefighters busy.
Over the weekend, the Oklahoma Forestry Division reported most in the southeast part of the state where most counties in that region have burn bans in effect.
The Kerns Ranch Fire in Pushmataha County is the largest with 3,350 acres burned and only about 90% of the fire is contained according to the Forestry Department's updated Fire Situation Report issued on Monday. The Solomon's Grave Fire also in Pushmataha County darkened 414 Acres and was 95% contained.
The Blue Hole Fire in McCurtain County burned 1,153 estimated acres and is only about 95% contained. The Rereg Road Fire in McCurtain County burned 260 Acres and at last word was 90% contained.
The Forestry Division cautioned that ahead of a frontal boundary expected to arrive in the Panhandle late Tuesday morning, the elevated fire danger was expected to again develop over most of Oklahoma.
Some chances of rain are in the forecast for Tuesday night in the Panhandle and the northwestern part of the state and again Thursday evening into Friday.
"The seasonal drying of fuels has been accelerated
by the warm and dry pattern and the weather system late week may provide, at best, a speed bump, in building fire danger concern," cautioned the Forestry Division.
The Fire Situation Report on Monday pointed out that 94% of Oklahoma is in the "grips of drought intensity categorization of Severe as warm and dry conditions continued to drive composite fuel moisture values down. Another 18% of the state is in Exceptional drought categorization.