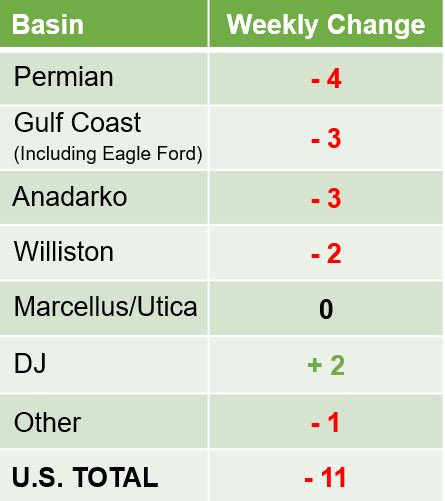 Only one of the six oil and gas plays in the U.S. saw a gain of rigs in the past week according to the weekly count released by Enverus Foundations. The D-J Basin in Colorado and southern Wyoming saw a gain.
The Anadarko Basin which includes Oklahoma, saw a reported decline of three while the Permian saw a drop of four rigs.
Based on weekly peak figures, the U.S. rig count fell by eight in the last week to 858 during the week ended Sept. 7,reported Enverus. The count is up 2% in the last month and up 42% YOY. All numbers discussed are weekly peaks to avoid the sometimes wide variability of daily numbers.
Most of the weekly decrease occurred in the Permian, where the total of 317 rigs was down by seven week over week. The Gulf Coast dropped three at 115 rigs, and the Williston Basin fell by two to 41 rigs.
The DJ Basin was flat at a 2022 high of 22 rigs, while Appalachia added a rig to reach 60 and the Anadarko Basin lost a rig to land at 77. Rigs running outside of major plays increased by four to 228.