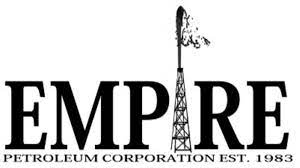 Tulsa's Empire Petroleum Corporation plans to release its second quarter earnings report in the coming week.
The company announced it will release the results early in the morning on Tuesday, August 16 followed by a 10 a.m. Oklahoma time conference call. The release will be prior to the open of markets.
Leadership plans to discuss the results of the company's operations throughout Texas, Louisiana, North Dakota, Montana and New Mexico.