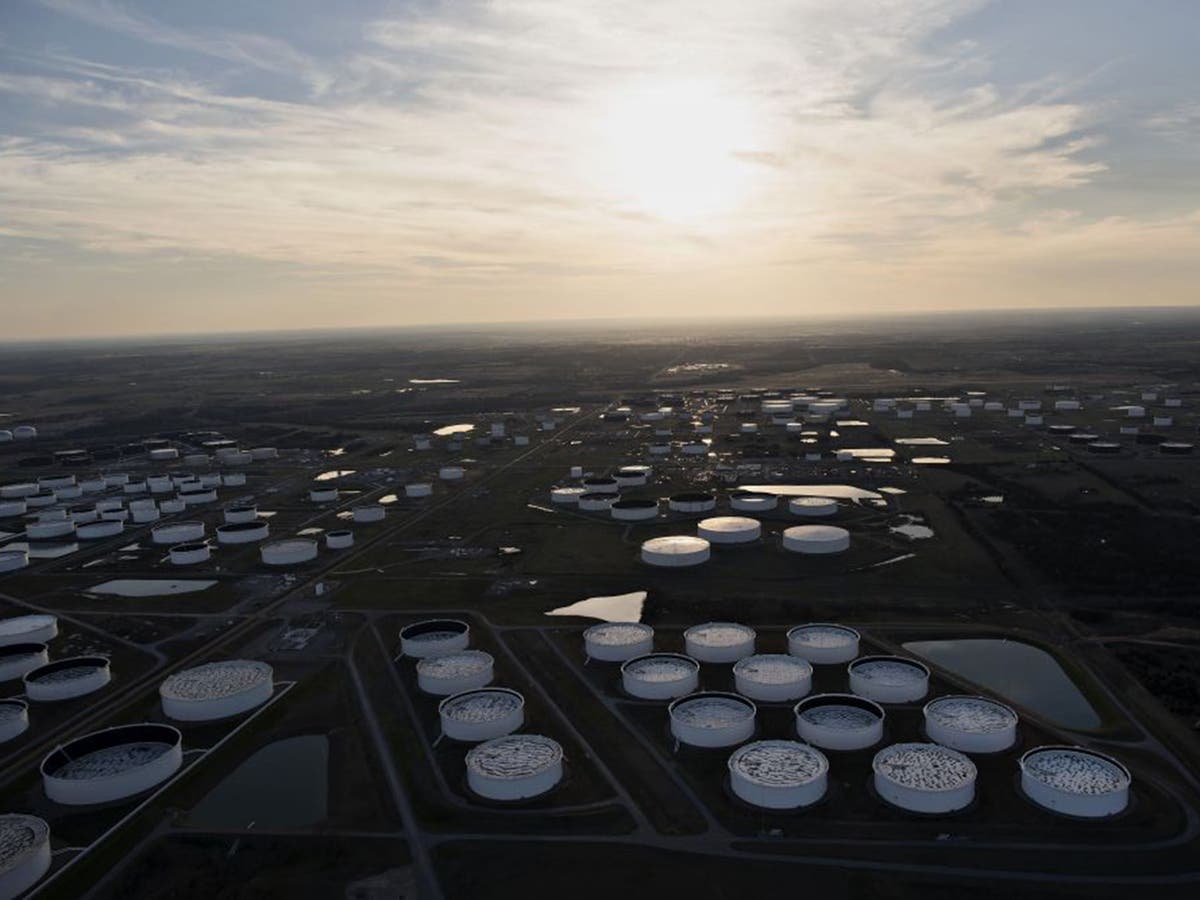 The amount of crude oil in storage at the Cushing hub in Oklahoma continues to see a slow decline while nationally, the amount rose by 2 million barrels.
The latest report from the U.S. Energy Information Administration put the amount at 22.6 million barrels in Cushing or 800,000 barrels less than one week earlier.
The EIA stated the 22.6 million barrels were cited as of June 10. A year ago, the Cushing hub had 43.6 million barrels in storage out of a capacity of an estimated 77 million barrels.
Since late April, Cushing has experienced a continued dwindling of the amount of crude oil in storage going from 28.8 million barrels on April 29 to 25 million on May 27; and 23.4 million barrels on June 3.
The amount in storage at Cushing on January 7 was 34,838,000 million barrels.
Nationally, the EIA reported Wednesday that U.S. exports of crude oil and petroleum products reached a record of 9.8 million barrels per day (b/d) during the week of May 27 (based on a four-week rolling average).
High exports of hydrocarbon gas liquids, such as ethane and propane, are contributing to record crude oil and petroleum product exports. Weekly data indicate that U.S. exports of propane are near record highs, and U.S. exports of other oils (which includes ethane) reached a record of 2.4 million b/d during the week of June 3. Exports of crude oil, finished motor gasoline, and distillate have all increased since the beginning of 2022, partly due to increased demand from Europe, although they all remain below their record highs.
In addition to high exports, movements from the U.S. Gulf Coast to the U.S. East Coast via pipeline, tanker, and barge are near historic annual high levels for both motor gasoline and distillate. Despite this supply, low product inventories in the Northeast are likely to continue, driven by a confluence of factors, including transportation constraints, increasing demand, and low regional refinery production.