After three full days of hearings before an Oklahoma Corporation Commission Administrative Law Judge and nearly a full-day of renewed negotiations, Oklahoma Gas and Electric reached a settlement to lower its $163.5 million rate hike request to $30 million.
If approved by the Corporation Commission, it would mean another $2.07 a month for the average residential customer's utility bill.
OG&E had previously reached a Joint Stipulation and Settlement Agreement with some organizations to lower the original request to $45 million. But other organizations, namely the AARP opposed even that and wanted no rate hike.
The new agreement, reducing the rate hike request to $30 million was not signed by the AARP. State Director Sean Voskuhl later issued a statement offering an explanation.
AARP Oklahoma State Director Sean Voskuhl as the source.
"AARP Oklahoma abstained from signing today's settlement agreement in the case involving OG&E's back-to-back requests to increase its customers' bills. We had nearly 9,000 members reach out to the corporation commission, and their message was clear—no rate increase. That is why we did not sign today's settlement. Through the efforts of AARP members and others, older Oklahomans will see no increase in the fixed monthly customer charge, and lower-income seniors will see additional financial assistance. Consumers also won with the rejection of an attempt by OG&E to introduce a new process that would have allowed for annual rate increases."
Thursday was meant to be another day of testimony by witnesses but at the start of the scheduled hearing, Administrative Law Judge Linda Foreman announced the hearing would not resume until early afternoon while attorneys for all sides involved spent the morning in closed-door negotiations.
She made two more announcements of delays and continued negotiations until 3 p.m. when attorneys for OG&E and other groups gathered to announce a negotiated settlement had been reached.
"After multiple discussions yesterday, last night and today, I'm pleased to report the parties have reached agreement," announced an attorney for OG&E. But he also told the judge that not all of the organizations taking part in the negotiations intended to sign the Joint Stipulation and Settlement Agreement.
 The stipulation and agreement filed late Thursday with the Oklahoma Corporation Commission were signed by: OG&E, State Attorney General, Oklahoma Industrial Energy Consumers, the Public Utilities Division of the Corporation Commission, OG&E Shareholders Association, Sierra Club, Oklahoma Sustainability Network, CMC Steel, Oklahoma Association of Electric Cooperatives, Petroleum Alliance of Oklahoma and the Federal Executive Agencies.
The new proposed Joint Stipulation and Settlement Agreement will be reviewed by ALJ Foreman who will make her recommendation to the three corporation commissioners.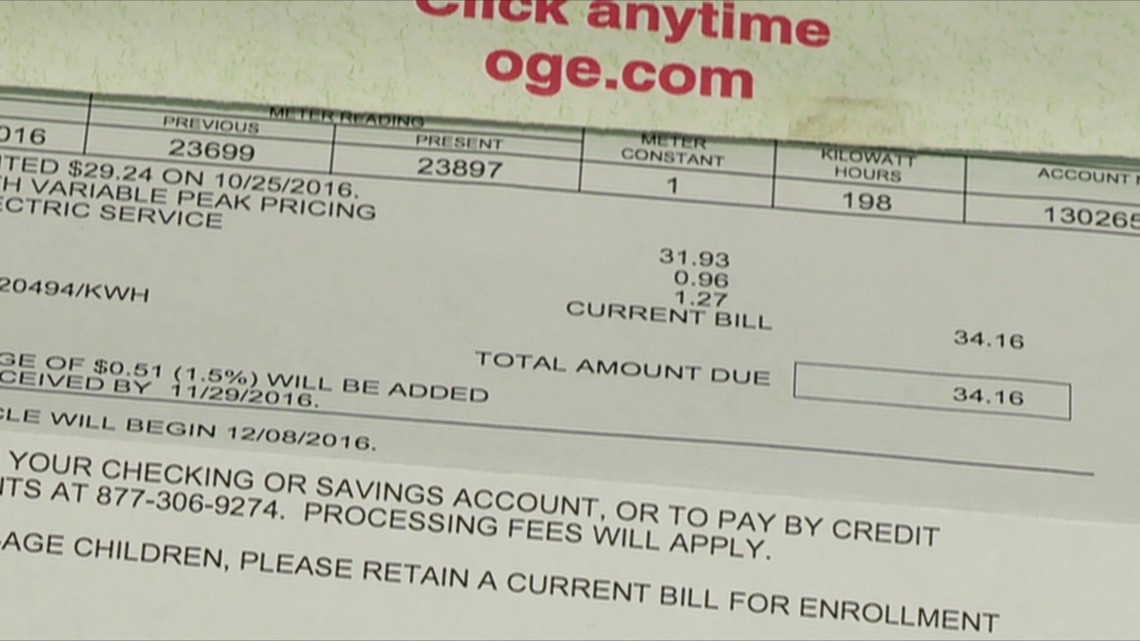 As part of the agreement, OG&E said it would issue a refund for the tax expense savings arising from the reduction in the state corporate income tax rate from 6% to 4% between Jan. 1, 2022 and the date of a final order appoint the Joint Stipulation.
The OKC-based firm also agreed that it would not change its currently authorized return on equity.
The stipulation also included a $3 a month increase for the Low Income Assistance Program. OG&E also agreed to withdraw its proposed implementation of Performance Based Rates.
OG&E also agreed to develop a rate tariff for prospective 1 megawatt customers, something that the Oklahoma Association of Electric Cooperatives had sought earlier in the week. The utility agreed to hold meetings with the OAEC to "explore common ground positions and solutions that could potentially resolve disagreements."