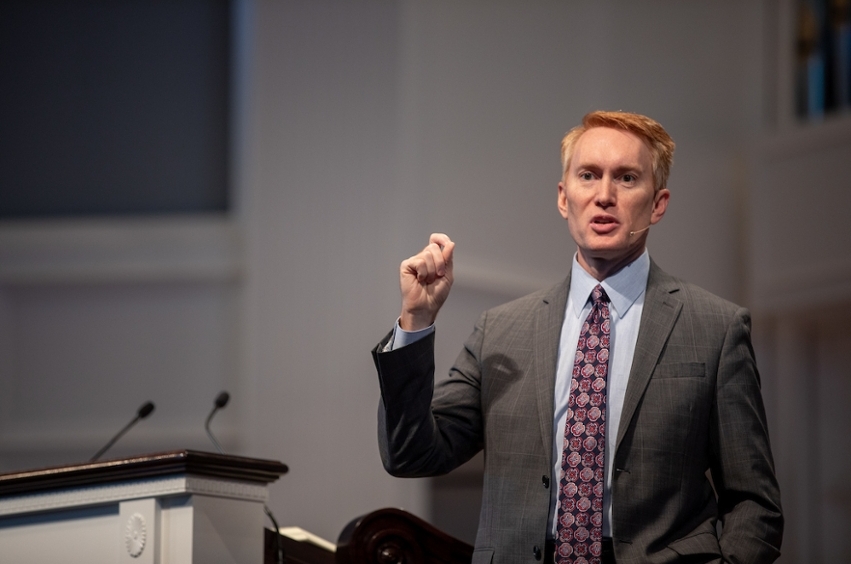 U.S. Sen. James Lankford reacted to the U.S. Supreme Court ruling in support of Oklahoma and other states that challenged the EPA's use of the Clean Air Act by saying it showed the power of creating laws rests with congress and "not unelected bureaucrats."
"The EPA clearly overreached its authority when it forced Americans to transition away from certain power sources because of their preference, not stated law. The Supreme Court rightly ruled that the EPA may not require this scheme because Congress did not explicitly give the EPA this authority," said the Senator in a statement issued a few hours after the high court ruling.
The Republican Senator said the ruling was also an affirmation that the nation has three equal branches of government.
"This decision could help bring a balance to all agencies that consider writing regulations based on what they want the law to say, rather than what it actually says."
Lankford lead an amicus brief to the Supreme Court in support of West Virginia along with 45 Senators and 44 House Members. Lankford also originally opposed when Biden undid the repeal of the Obama-era Clean Power Plan.
Lankford is a member of the Committee on Energy and Natural Resources.
Source: Lankford press release