Oklahoma U.S. Sens. James Lankford and Jim Inhofe are on committees that will deal with energy issues this week.
Lankford, a member of the Senate Energy Committee will have a chance on Thursday to question Energy Secretary Jennifer Granholm about her defense of President Biden's plan to increase the DOE budget.
Granholm will go before the committee with a request to increase her department's budget by $3.3 billion. Last week, she went before Congressman Markwayne Mullin and others on the House Energy and Commerce Committee and faced criticism from Republicans over the administration's relationship with the oil and gas industry.
It's likely Granholm will face the same kind of "in your face" questions and criticism from Sen. Lankford and other Republicans on the Senate Committee. They will also likely hear Granholm repeat her denials that the Biden administration is responsible for increased energy costs faced by Americans.
The Senate Energy Committee meets Tuesday to consider a markup to vote on the nomination of Maria Duaime Robinson to head the Department of Energy's Office of Electricity.
Sen. Inhofe and others on the Senate Environment and Public Works Committee will vote this week on this year's proposed Water Resources Development Act. The vote will take place on Wednesday along with the nomination of Benny Wagner to be inspector general at the TVA.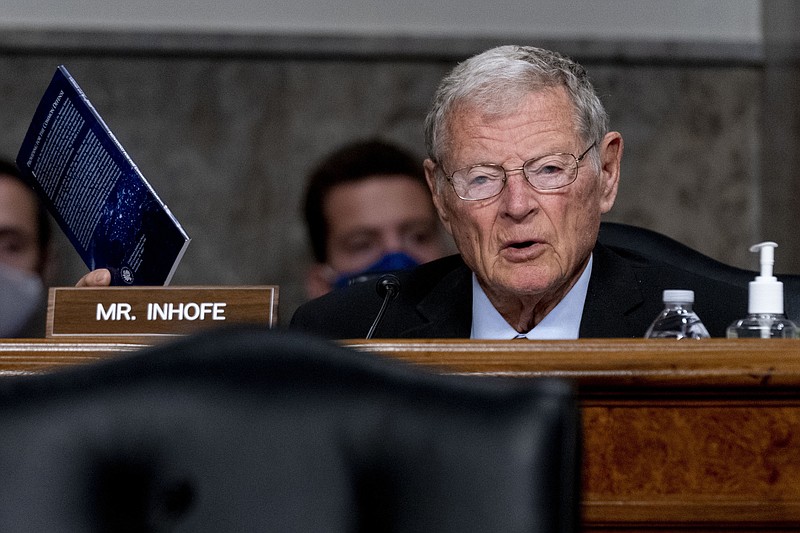 Members of the Committee will also take a field trip on Friday for a hearing in Plymouth, Massachusetts on concerns about the decommissioning of nuclear power plants. The Pilgrim Nuclear Power Station located in Plymouth ended its commercial operation in 2019.
Source: POLITICO