Oklahoma Gov. Kevin Stitt and 15 other Republican governors are asking President Biden to reverse a Labor agreement order that increased wages for federal infrastructure jobs, an order they say will only harm the country's economy.
The order requires projects above $35 million to use labor agreements, something Biden said would guarantee the projects are staffed with "good-paying union jobs."
But in a letter sent this week to the White House, Gov. Stitt and the others argued, "Taxpayers cannot afford such wasteful and exclusionary policies."
The governors told the President his new policy will only reduce competition from some of the best union and nonunion construction firms and "exacerbate the construction industry's skilled labor shortage, delay projects and increase construction costs by estimates of 12% to 20% per project."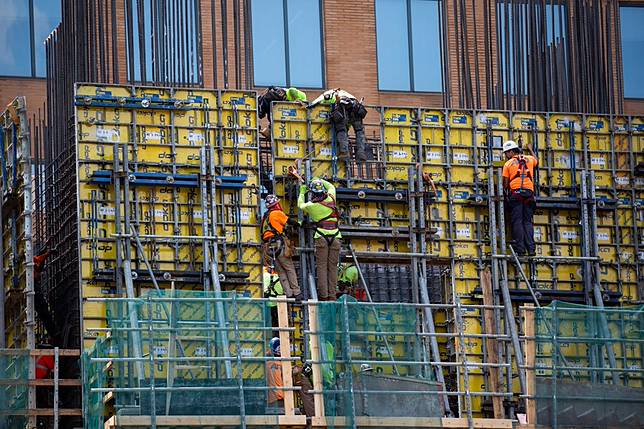 As a result they said, it will result in fewer infrastructure projects, less construction industry job creation and higher taxes.
"We call on you to be equitable in your treatment of America's construction workers whether union or nonunion. In short, the aforementioned policies will undermine taxpayer investment in billions of dollars of forthcoming public works projects financed by the Infrastructure Investments and Jobs Act of 2021 and
additional bipartisan legislation passed by Congress, all of which was signed into law free from language requiring or encouraging the use of PLAs."
PLAs are project labor agreements.