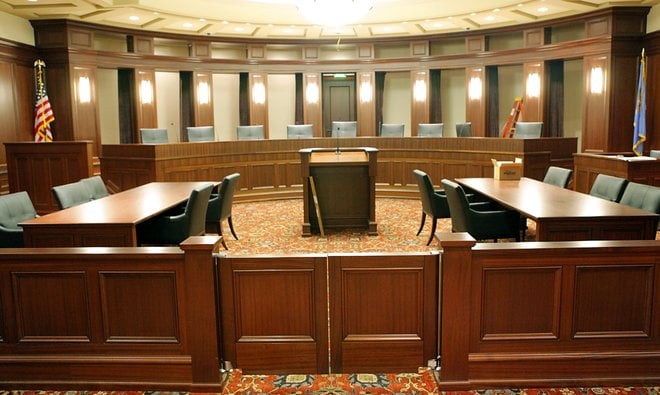 The Oklahoma Supreme Court has set April 13 hearing dates on the more than $3 billion in the latest bond securitization requests to cover 2021 February winter storm costs of three state utilities.
Supreme Court Chief Justice Richard Darby appointed Court Referee Kyle Rogers to hear the requests made by the Oklahoma Development Finance Authority to cover storm costs for Oklahoma Natural Gas, Public Service Company of Oklahoma and Summit Utilities Oklahoma.
The ODFA's request for ONG totals $1,450,000,000 in bonds to cover the utility's costs stemming from Winter Storm Uri. The court set the hearing to be held at 10 a.m. on April 13.
The court set the same date and time to cover PSO's $725,000,000 in storm costs. Rogers will serve as referee on both cases to be heard simultaneously.
The $95,000,000 bonding request sought for Summit Utilities Oklahoma will be heard also on April 13 but the Chief Justice set the time of the hearing at 12 p.m.
The court is still considering the ODFA's first such securitization request sought to cover $850,000,000 in bonds to cover storm costs for Oklahoma Gas and Electric. The OGE was the first case filed under the February 2021 Regulated Utility Consumer Protection Act passed last year by the Oklahoma legislature.
Under the Act, any bond securitization request must receive final approval from the Supreme Court after it is approved by the Oklahoma Corporation Commission. In the cases of ONG, PSO and Summit Utilities, each received support of the Corporation Commission but on split votes of 2-1.