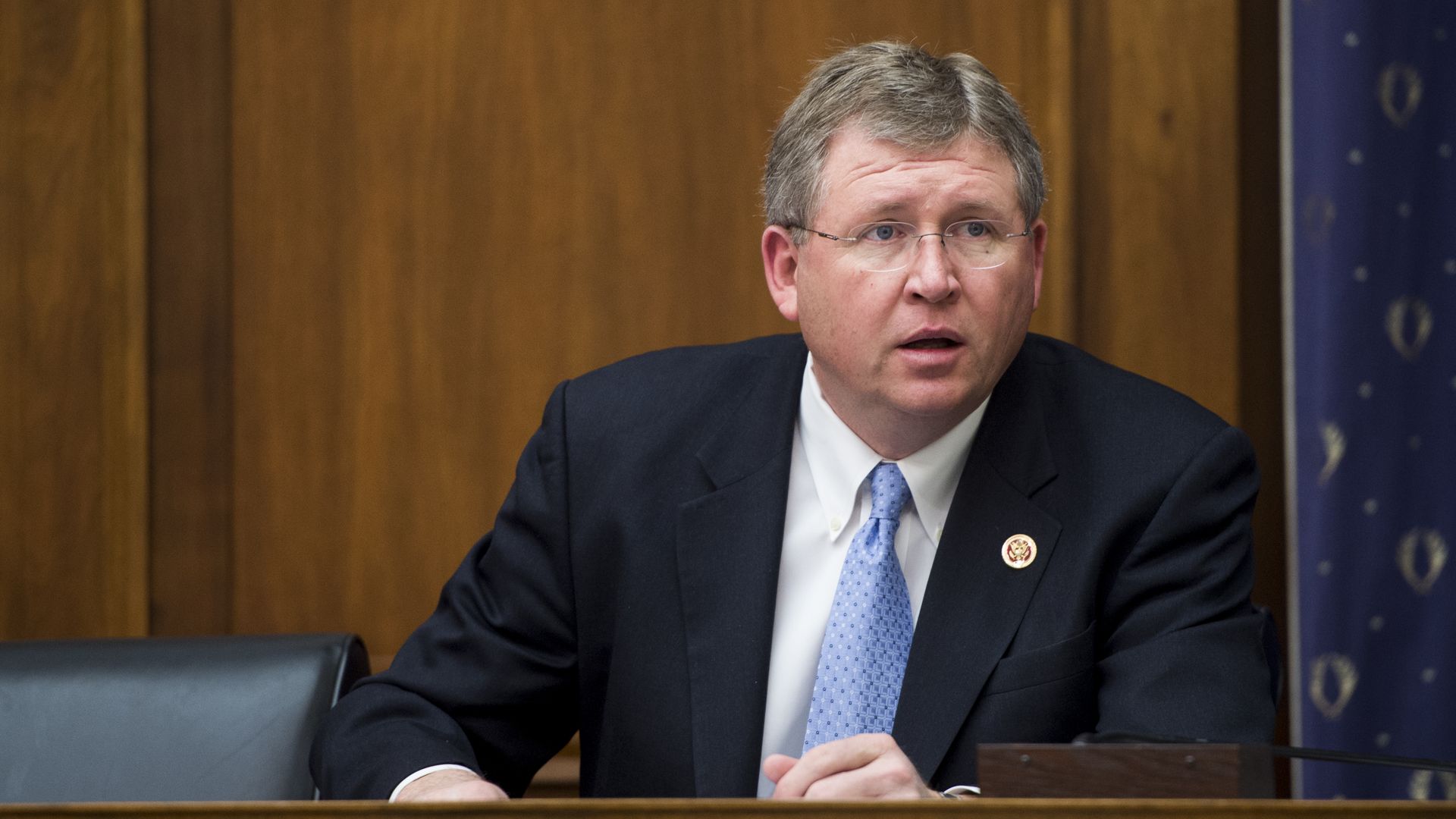 The American Energy Independence from Russia Act—It's what Oklahoma Congressman Frank Lucas and two other members of the House introduced this week as the number of dead increases in the fighting between Ukraine and invading forces of Russian soldiers.
"Vladimir Putin's invasion of Ukraine is deeply troubling. As this moment of international crisis, Russia is leveraging its energy resources over the United States and our Western allies as the U.S. continues to import more than half a million barrels of oil per day," said Rep. Lucas.
"It's time for the Biden Administration to embrace America's energy abundance and unleash our oil and natural gas production to offset Russian imports."
He joined Representatives Cathy McMorris Rogers of Washington and Bruce Westerman of Arkansas in introducing the Act.
"American-produced energy isn't just good for the American economy and international competitiveness, it'll strengthen our relationship with allies and help reduce their dependence on foreign adversaries," continued Lucas, adding, "Mr. President, it's time to flip the switch and return America to being the world's energy superpower. Energy-producing states like Oklahoma are ready to step up domestic production in an environmentally responsible way."
Specifically, the American Energy Independence from Russia Act would:
Require President Biden to submit an energy security plan to Congress within 30 days to evaluate U.S. oil and natural gas imports, identify importing countries that pose an energy security risk to America, and encourage domestic production of oil and natural gas to offset imports from Russia;
Immediately approve the Keystone XL pipeline to create thousands of American jobs and deliver an additional 830,000 barrels per day of crude oil to U.S. refineries;
Unleash U.S. LNG exports to boost U.S. natural gas production and displace Russian gas in the European market;
Require the Secretary of Energy to develop a plan to increase oil and gas production on Federal lands to replace oil drawn down from the Strategic Petroleum Reserve;
Unlock America's energy potential by requiring leasing and permitting of energy and minerals development on Federal lands and waters; and,
Protect domestic oil and gas, mining, and critical minerals production from further attacks by the Biden administration.
 Lucas said in announcing the act that America's energy dominance is the country's strongest weapon against Putin.
"The American Energy Independence from Russia Act will immediately approve the Keystone XL pipeline, unleash U.S. LNG exports to boost natural gas production, restart oil and gas leasing on federal lands and waters, and protect energy and mineral development from attacks by the Biden administration."
"Putin and Russia's economy are dependent upon dominating energy production and exporting to other nations. He gains power by doing so, and it's what funds his military and aggressive behavior. To counter Putin, our bill flips the switch to promote American energy jobs, production, and exports. America must shut down Putin's war chest and stop bloodshed in Ukraine, and this legislation is a vital step in achieving those goals," said House Energy & Commerce Committee Ranking Member Cathy McMorris Rodgers and House Natural Resources Committee Ranking Member Bruce Westerman.
Click 
here
 to read the bill.