Travelers at Austin's international airport were warned this week of a jet-fuel shortage.
Officials at Austin-Bergstrom International Airport went so far as to issue a fuel-shortage alert on Monday and told airlines to send in more supplies or carry extra fuel.
Sam Haynes, a spokesman for the airport explained that the airport's two fuel-storage tanks have not been expanded since it opened in 1999. The Austin operation can carry one to two days of supply compared to five to seven days of fuel stockpiled by most airports of the same size across the nation.
"In response to the strong demand for air travel. AUS continues to expedite terminal improvements through the airport expansion and development program and through working alongside our partners, like the TSA and airlines, to increase staff levels."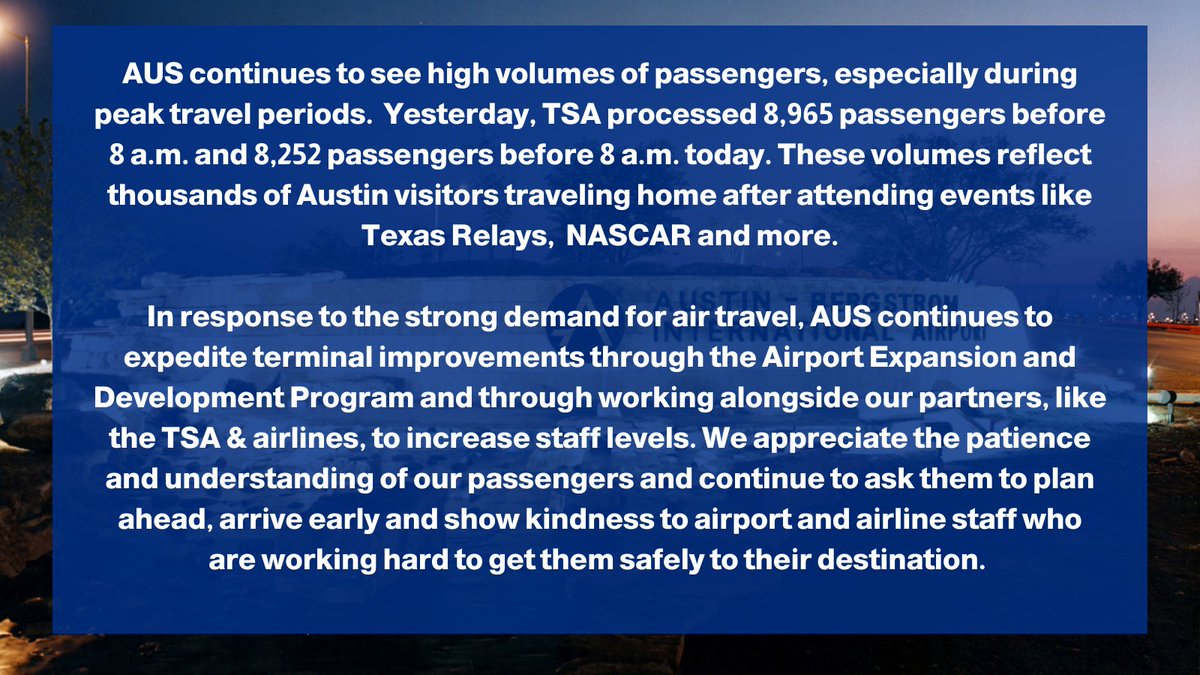 Adding to the woes of travelers, the TSA at Austin processed more than 8,000 passengers before 8 a.m. on Monday, due to events such as NASCAR, the Dell matchplay golf tournament and the Texas relays last weekend.
Reports by The Drive indicated it was so bad, travelers returning rental cars abandoned them on streets because the lines were so long.
Click here for The Drive