A report by the Federal Reserve Bank of Texas suggests the state's economy will continue to do well in the coming decades even with a possible and likely long-term decline in the state's oil and gas sector. But changes are definitely coming to the state's energy industry.
The bank stated in its assessment report that the "greening" of the U.S. and its electrical grid accelerated with growing use of solar and wind power and as a result, there could be a coming profound change in the state's powerful oil and gas sector.
Despite its deep ties to the oil and gas industry, the state is increasingly turning to wind—and more recently, solar—for power production.
The historically prominent Texas energy industry is at a crossroads—and not for the first time. From the early 1980s to the early 2000s, the Texas oil and gas sector experienced a steady decline in production. Yet the state economy continued to outperform the nation.
This experience suggests that the relative strength of the Texas economy could persist in coming decades even if the upstream oil and gas sector experiences a long-term decline due to the energy transition.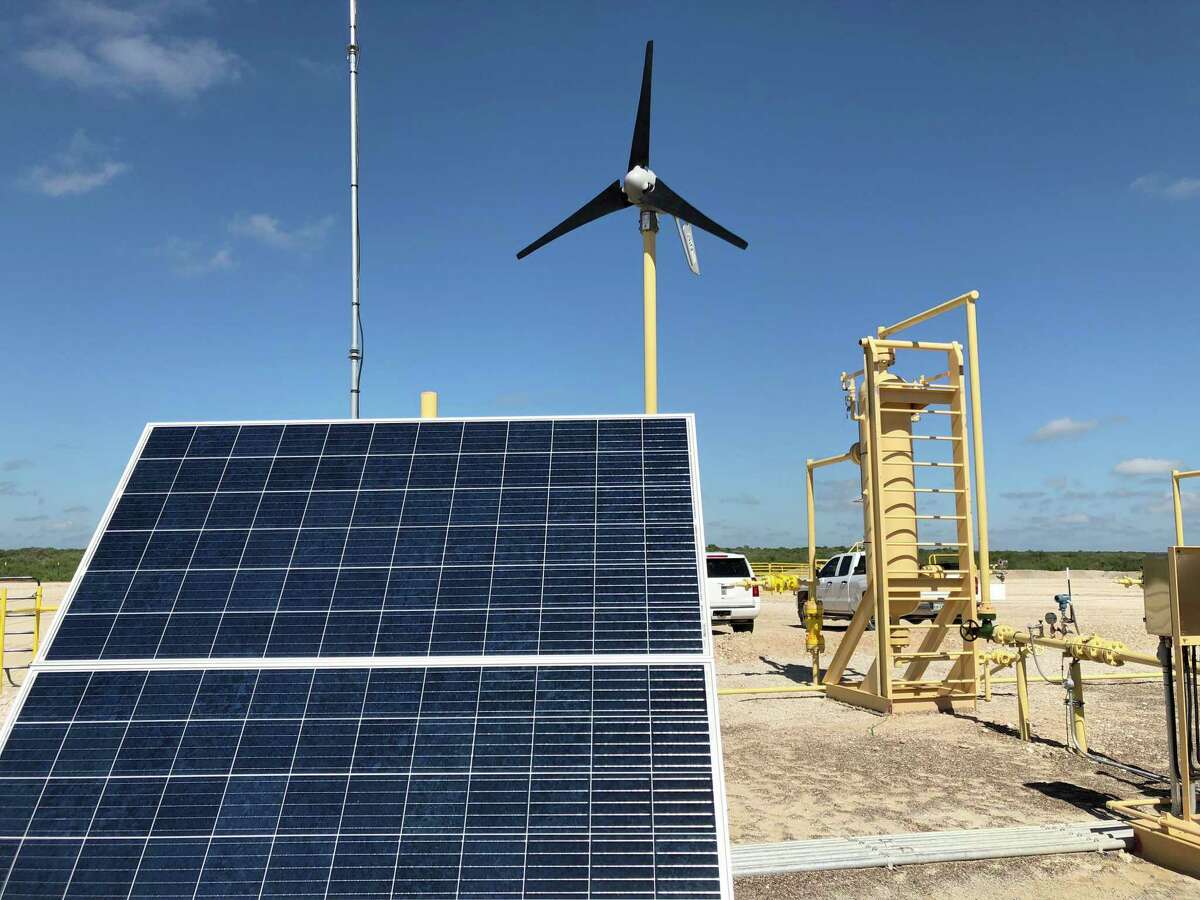 Total electricity generation from renewable sources—primarily wind—has risen fourfold during the past 10 years, with its share of total power production increasing from 8 percent to 25 percent
Wind and solar are expected to grow further, with new solar installations expected to make up nearly half of total electric generation capacity additions in Texas. While solar accounted for less than 0.5 percent of total electricity generation as recently as 2016, it now makes up 2 percent of the state's energy portfolio.
The installation of an additional 10 gigawatts of solar capacity is planned in Texas in 2022—one-third of the total projected  solar expansion in the U.S.—potentially doubling the state share. But solar must overcome the lack of a state-level net metering requirement, preventing residential customers from selling excess power back into the power grid, and no specified renewable energy target for solar capacity.
Additionally, traditional fossil-fuel producers have shown little interest in renewables. The second quarter 2021 Dallas Fed Energy Survey suggests that fewer than 20 percent of oil and gas firms are currently producing or planning to invest in wind or solar power over the next four years.
Then again, renewable power is not a substitute for oil, natural gas or natural gas liquids in industries such as petrochemical and plastics production or for the global stock of equipment that relies on liquid fuels. The latter category is likely to come under pressure from electrification of the auto industry as combustion-engine vehicles become largely obsolete over the coming decades.
Source: Federal Reserve Bank of Texas