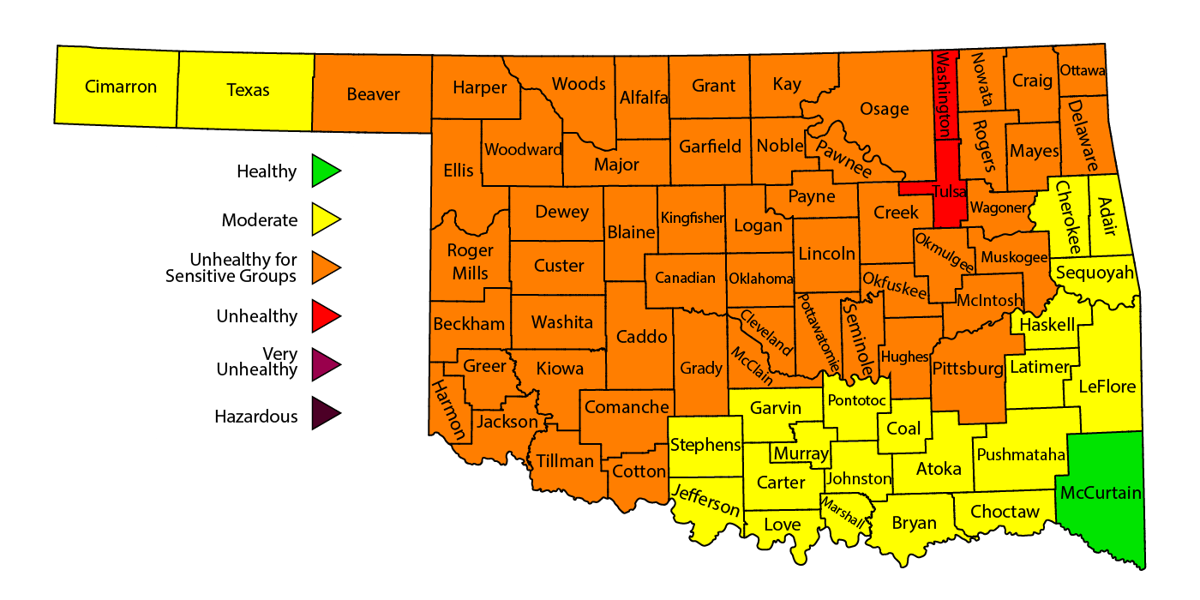 The smoke from forest fires in Canada that resulted in air alerts for all people last week in Fargo, North Dakota finally settled over Oklahoma this week.
Now thousands of Oklahomans are facing air warnings from the Department of Environmental Quality. Two northeastern counties are under the classification of "unhealthy" air reported the Tulsa World.
Click here for Tulsa World.