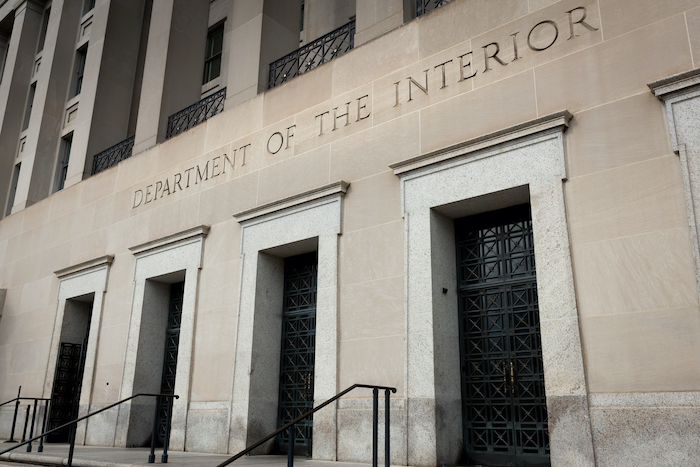 Oklahoma Indian tribes were among 27 tribes nationally that recently received part of a total of more than $6 million in energy grants from the Bureau of Indian Affairs.
The grants to the Absentee Shaw Tribe of Oklahoma, the Cheyenne and Arapaho tribes, the Osage Nation, the Pawnee Nation of Oklahoma and the Peoria Tribe of Indians of Oklahoma received the funding under the BIA's Energy and Mineral Development Program. It will allow tribal efforts to identify, study, design and develop projects using energy, mineral and natural resources.
The Bureau's EMDP grants help eligible tribes obtain technical assistance funding to hire consultants to identify, evaluate or assess the market for energy or mineral resources that a tribe will process, use, or develop. The grants provide funding that allow each awarded tribe to conduct resource inventories and assessments, feasibility studies, or other pre-development studies necessary to process, use and develop energy and mineral resources.
Absentee Shawnee Tribe of Oklahoma, Oklahoma ($75,000.00) – To identify and evaluate different options for developing a solar project for a tribally owned property that is technically and environmentally applicable for implementation and to identify the logistical and financial feasibility of the project development effort.
Cheyenne and Arapaho Tribes, Oklahoma ($125,000.00) – To address the Tribes' next phase of energy development: to purchase or drill future wells in high output areas, construct a natural gas to electricity conversion plant , and develop a phased Tribe Electrical Microgird.

Osage Nation, Oklahoma ($96,420.00) – To enhance and expand the design and flexibility of the existing OsageMinerals.org so that all records, maps, production, leasehold and other pertinent information can be easily accessed by quarter section in a user-friendly format.

Osage Nation, Oklahoma ($299,645.00) – To define and evaluate the sand and gravel assets on the Osage Reservation and conduct an economic evaluation of the promising sites based on geology, grades, production and potential markets where aggregate supplies from the Nation can be marketed and sold.

Pawnee Nation of Oklahoma, Oklahoma ($ 71,475.00) – Seeks to conduct a comprehensive solar feasibility study to reduce tribal dependence upon costly, nonrenewable electricity.

Peoria Tribe of Indians of Oklahoma, Oklahoma ($73,218.00) – To determine the viability of a solar power plant on existing land.