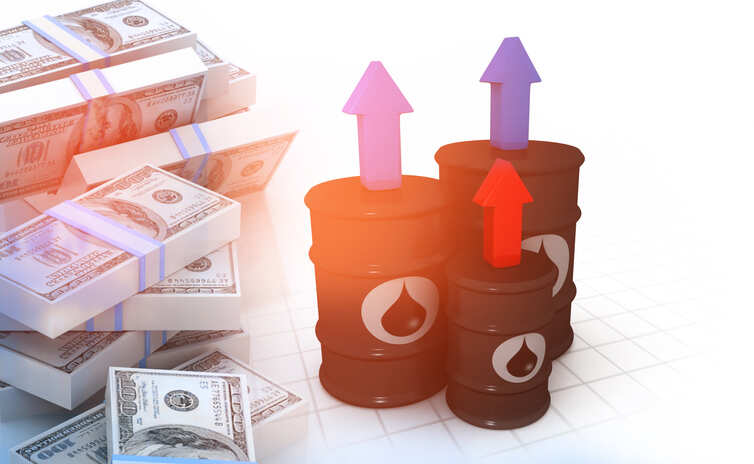 Crude oil prices continued their rise in Wednesday's trading as they settled again above $72 a barrel in the US and more than $74 a barrel in Europe.
West Texas Intermediate crude for July delivery managed a 3 cent increase to settle at $72.15 a barrel.
Global benchmark Brent crude for August delivery rose 40 cents and finished the day at $74.39 a barrel.
July natural gas  also rose 1 cent to $3.25 per 1,000 cubic feet.
Oklahoma energy stocks were mixed. For everyone that gained, another suffered a loss.
The biggest gain of the day was recorded by Mammoth Energy Services Inc. where it gained 5.71% on a 22 cent climb to $4.07 a share.
Alliance Resource Partners, L.P. fell 5 cents for a 0.71% loss to $7.03.
Blueknight Energy Partners LP dropped 7 cents to $3.79 for a loss of 1.81%.
Chesapeake Energy suffered a 3.34% loss on a fall of $1.87 to $54.09.
Cimarex Energy Company dropped $1.01 to $69.76 for a 1.43% loss.
Continental Resources, Inc. fell 22 cents for a 0.58% loss to $36.57.
Cypress Environmental Partners LP rose 9 cents for a 3.86% gain to $2.42.
Devon Energy Corp lost 1.82% on a 54 cent dip to $29.06.
Enable Midstream Partners LP scored a 0.67% gain on an increase of $0.065 cents to settle at $9.72 for the day.
Gulfport Energy Operating Corp. lost 1.97% on a $1.31 fall to $65.10.
Helmerich & Payne, Inc. rose 24 cents and closed at $34.79 for a gain of 0.69%.
LSB Industries finished 2 cents down at $6.53 for a loss of 0.31%.
Laredo Petroleum Inc rose $1.62 for a 2.49% gain to $66.79.
Magellan Midstream Partners, LP finished up 61 cents at $53.23 for a gain of 1.16%.
Matrix Service Co. gained 0.70% on an 8 cent climb to $11.43.
NGL Energy Partners LP gained 1.10% on a 2 cent climb to $2.30.
OGE Energy Corp. fell 41 cents for a 1.17% loss to $34.78.
ONE Gas Inc rose 32 cents to finish at $77.85 and a 0.41% gain.
ONEOK Inc. gained 1.86% on a $1.04 increase to $57.02.
Ovintiv Inc. went up 19 cents to $31.74 for a gain of 0.60%.
PHX Minerals Inc lost 1.08% on a 4 cent slide to $3.67.
SandRidge Energy Inc. lost 1.49% on a fall of 9 cents to $6.30.
Unit Corporation fell 15 cents to settle at $16.10 for a 0.92% loss.
Williams Companies Inc finished 28 cents down at $27.47 and a loss of 0.99%.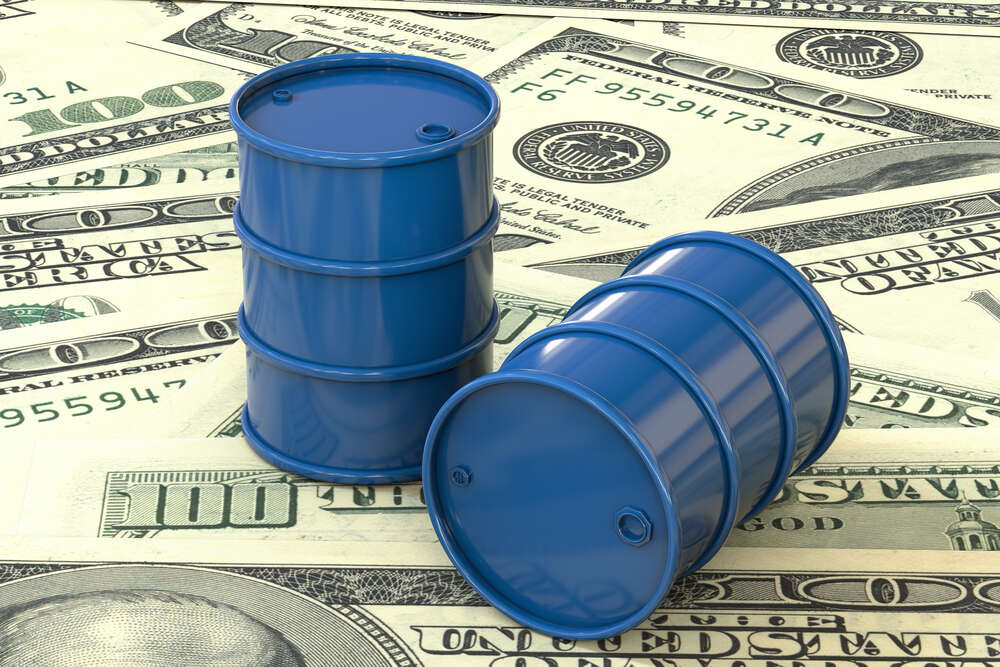 The Texas Energy Report showed other energy stocks didn't do much better. Occidental Petroleum had the best showing with a 4.58% gain on a $1.34 increase to $30.54.
Cabot Oil & Gas (COG) down 0.31 at 16.57 – change 1.84%
Chevron (CVX) down 0.63 at 109.67 – change 0.58%
ConocoPhillips (COP) down 0.04 at 61.13 – change 0.07%
Diamondback Energy (FANG) down 0.48 at 90.37 – change 0.53%
Energy Transfer LP (ET) up 0.13 at 11.35 – change 1.15%
Enterprise Products Partners (EPD) up 0.17 at 25.43 – change 0.67%
EOG Resources (EOG) down 0.89 at 84.71 – change 1.04%
ExxonMobil (XOM) down 0.23 at 64.09 – change 0.36%
Kinder Morgan (KMI) down 0.18 at 18.85 – change 0.95%
Marathon Oil Corp. (MRO) down 0.18 at 13.66 – change 1.31%
National Oilwell Varco (NOV) down 0.30 at 17.21 – change 1.72%
Phillips 66 (PSX) down 1.36 at 90.74 – change 1.48%
Pioneer Natural Resources (PXD) down 0.68 at 161.41 – change 0.42%
Valero (VLO) down 0.84 at 81.45 – change 1.03%
CLOSING TOP UTILITY STOCKS
American Electric Power (AEP) down 0.84 at 84.40 – change 0.99%
CenterPoint (CNP) down 0.46 at 25.53 – change 1.77%
Entergy (ETR) down 1.83 at 107.40 – change 1.68%