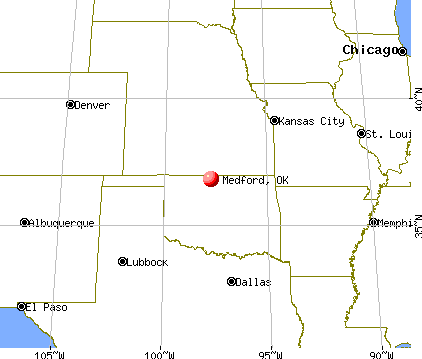 An earthquake measuring 4.5 magnitude rumbled across northern Oklahoma near the state line Monday morning prompting the Corporation Commission to request the shut-down of 3 wastewater wells in the area.
The quake's epicenter, according to the U.S. Geological Survey, was about 4 miles northwest of the town of Medford and measured 3 to 4 miles deep.
The USGS indicated the quake was recorded about 11:10 a.m. So far, there have been no reports of damage or injuries by the residents around Medford. However, the quake was strong enough that some residents of the Oklahoma City metro reported feeling it and hearing windows rattle. It was also felt by residents in Wichita, Kansas.
The Wichita Eagle quoted Wichita Police Chief Gordon Ramsay as tweeting, "City Hall just shook pretty good and I don't think it was politics! Earthquake?"
The quake had the immediate attention of the Oklahoma Corporation Commission's Induced Seismicity Department. The Commission issued a statement indicating it was investigating "a large earthquake" and it stated the preliminary magnitude was 4.6 but subject to change upon review.
It later announced that in response to the earthquake, the Induced Seismicity Department directed 3 Arbuckle oil and gas wastewater disposal wells within 6 miles of the epicenter to shut-in. Other Arbuckle disposal wells within 10 miles of the epicenter were to be restricted to an average volume of 500 barrels a day.
The commission has requested disposal well operators and others in the past to curtail or reduce some of their operations, speculating that the deep injection of wastewater might have played a role in causing some of the earthquake activity in northern Oklahoma.