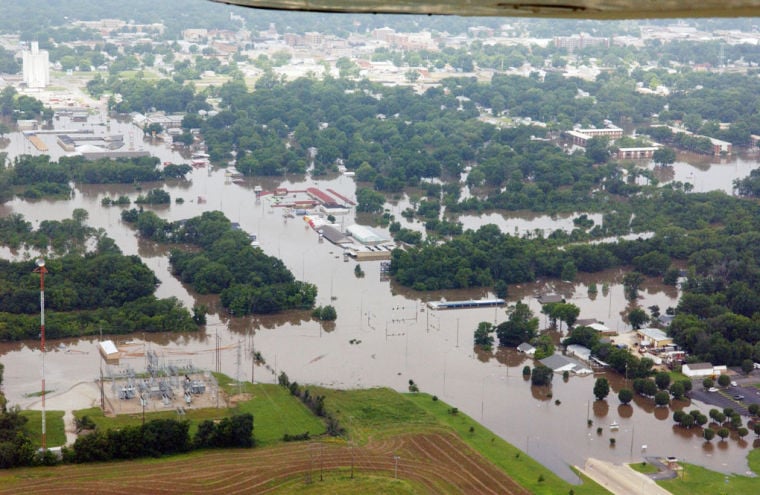 A Federal appeals court has ordered the Federal Energy Regulatory Commission to take another look at flooding claims made by the city of Miami in the northeast corner of Oklahoma.
The D.C. Circuit ruled the city provided "powerful" evidence showing the Pensacola Dam's operation caused flooding and that FERC didn't study the evidence presented by the city. The court also stated that FERC never really answered the question of whether the license required the Grand River Dam Authority to acquire rights to cover the costs of flooding in Miami.
The DC Circuit granted Miami's request for a review of FERC orders that had rejected the city's complaint about periodic outflow coming from the operation of the Pensacola Project.
The court found FERC's position unpersuasive and remanded for the Commission to determine the role of the Corps, the responsibility the Authority bears if it caused flooding in the City, analyze the evidence petitioner has produced, and finally interpret the Pensacola Act.
"We think FERC's position is surprisingly unpersuasive," said the court in its ruling.
The court pointed out that Miami had repeatedly raised concerns in previous actions before FERC but received no relief. At one point, the city contended the Grand River Dam Authority was in violation of a section of its license which was issued by FERC under the Federal Power Act. The city claimed the Authority was in violation of how high the reservoir can get and under the license had an obligation to either purchase property or acquire an easement from the city to defray the cost of future flooding.
"The staff in a rather conclusory manner and without analysis however, asserted that there was no substantial evidence that the
Authority's operation of the dam caused the flooding at issue," stated the court in its decision.
The court was rather pointed in its criticism of how FERC handled Miami's flooding complaint.
"First, the Commission disposed of the Authority's claim that the
responsibility for flooding beyond the project boundary was
that of the Corps of Engineers by simply stating mysteriously
that the responsibility of the Corps was "not presented by this
case"," stated the court.
" FERC then sustained the staff's conclusion that the flooding evidence petitioner had presented was insufficient simply stating as an ipse dixit that "lands outside the project boundaries are not
flooded due to the Project's operations."