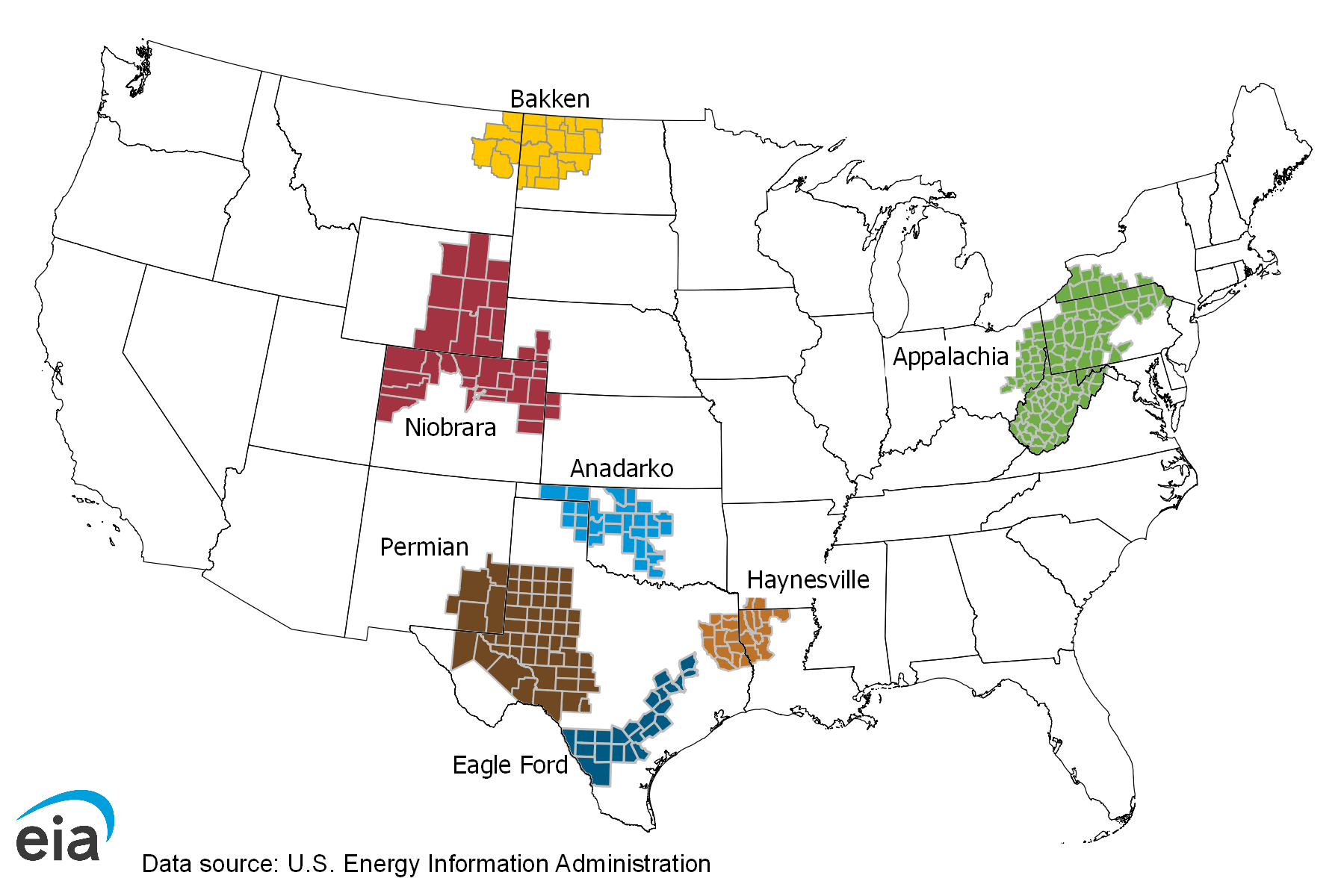 The federal government is out with a new report indicating new oil well productivity in Oklahoma's Anadarko Basin for December averages 794 barrels of oil a day.
The U.S. Energy Information Administration forecast the productivity will decline to 778 barrels of oil a day by January 2022. New gas-well production per rig in the Basin for December averaged 4,084 Mcf and is expected to fall to 3,961 by January of the new year.
Oil production in the Anadarko averages 378,000 barrels of crude oil a day and the EIA report forecasted an increase to 380,000 barrels by January. The basin's natural gas production averages 6,321 million cubic feet a day for December and will decline to 6,290 million cubic feet a day by January.
The same EIA report showed 799 drilled but uncompleted oil wells in October 2021, a number that slipped to 789 by November 2021.
Production in the Permian Basin averaged 1,214 barrels of oil a day in December and is forecasted to fall to 1,210 by December. Gas well productivity in the same basin is 2,281 Mcf of natural gas a day for December. By January, gas production is expected to slip to 2,269 Mcf.
Then nation's highest oil production is in the Eagle Ford of South Texas where wells average 2,370 barrels a day. But by January, it will slip to 2,363 barrels a day according to the USIA report.
The highest natural gas well production is in the Haynesville where the average for December is 11,865 Mcf a day. The January average will increase to 11,966 Mcf of natural gas a day.