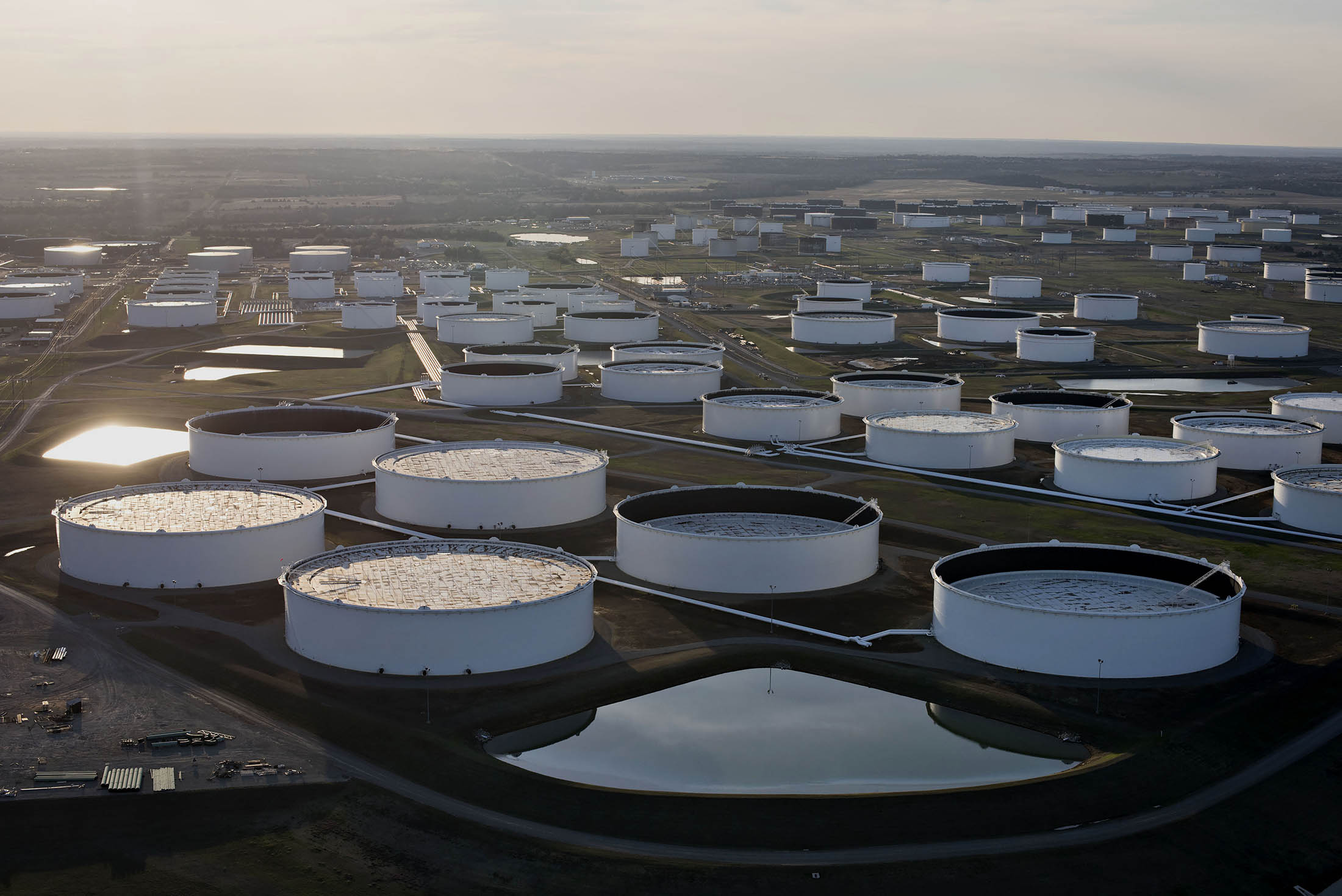 While the nation's crude oil inventories declined in the most recent reported week, crude oil stocks maintained at the Cushing hub in northern Oklahoma improved only slightly according to the U.S. Energy Information Administration.
The EIA reported 26.6 million barrels of oil were stored at Cushing as of the week of November 12. It represented an increase of 200,000 barrels of crude oil from the week of November 5 when Cushing held 26.4 million barrels of crude.
A year ago, the amount of crude oil stored at Cushing totaled 61.6b million barrels. Two years ago, Cushing, the designated delivery point for NYMEX crude oil futures contracts, held 44.2 million barrels of oil according to the EIA.
U.S. commercial crude oil inventories ending the week of November 12 declined by 2.1 million barrels from the previous week. The EIA reported that at 433.0 million barrels, U.S. crude oil inventories are about 7% below the five-year average for this time of year.