New completions and permits to drill support the Enverus Analytics report of significant rig activity growth in the Anadarko Basin.
The completion reports filed this week were for wells actually completed in 2020.
Paloma Operating Co. Inc. completed two Quidditch Bia 31-30-16n-7w wells on a single pad at 31 16N 7W with combined daily production of nearly 2,000 barrels of oil.
The Quidditch Bia 3mhx produced 1,128 barrels of oil a day and 2,430 Mcf of natural gas from a drilled depth of 18,910 feet. The well was completed Aug. 20, 2020.
The second Quidditch Bia well was also completed the same month at a drilled depth of 18,710 feet and produced 824 barrels of oil a day and 1,712 Mcf of natural gas. It had an April 2020 spud date according to the completion report.
A Grady County well, the : ASP 0606-27-34 1SHX by Warwick-bacchus LLC had production of 1,323 barrels of oil a day and 1,848 Mcf of natural gas.
Located at 22 6N 6W, a site several miles northwest of the town of Alex, the well was actually completed a year ago, Sept. 24 of 2020 at a drilled depth of 20, 927 feet. It had a spud date in January 2020 and drilling was finished in March of that year according to its completion report.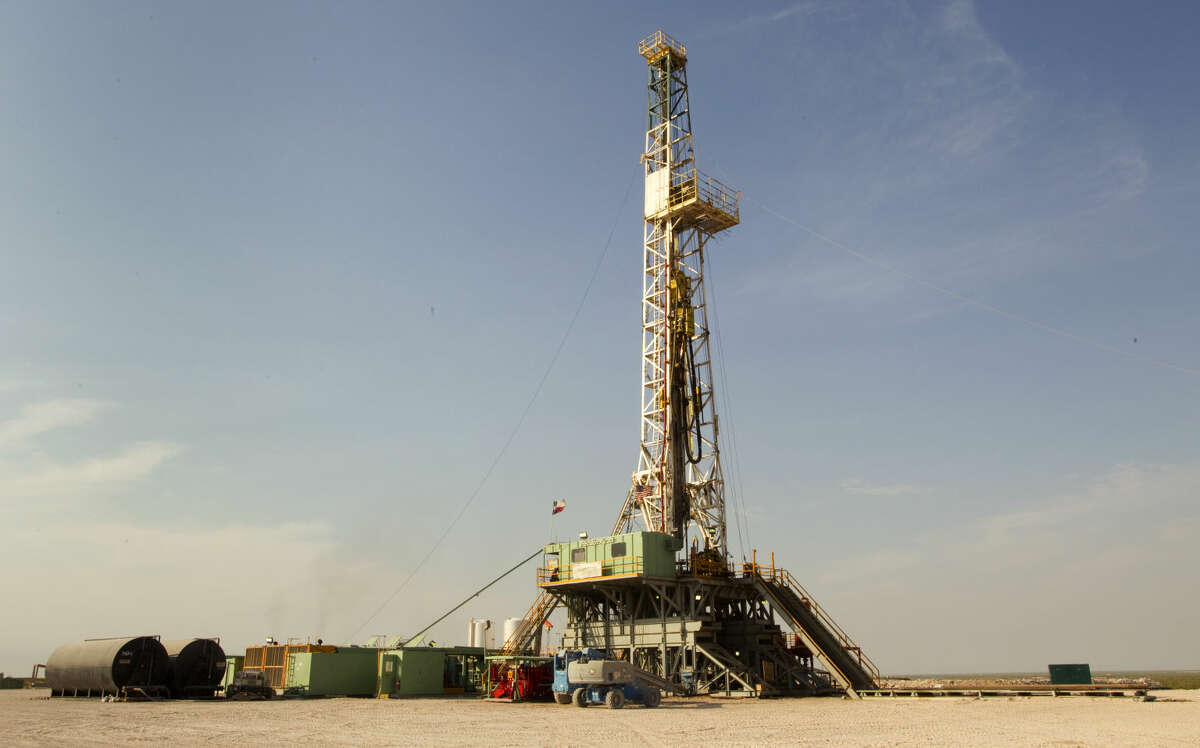 Ovintiv Mid-continent Inc., normally active in Kingfisher County filed a completion report on the Garlen 0804 whm-7x, spudded in December 2020 and completed in May of this year at a depth of 20,618 feet in McClain County.
Located at 18 8N 4W or the north edge of the city of Blanchard, the production is coming out of the Mississippian according to the completion report.
Warwick-minerva LLC completed the Beginnings 0804-31-30 1mhx well on the south side of Blanchard. Located at 6 7N 4W, the well had production of 124 barrels of oil a day and 102 Mcf of natural gas from a depth of 21,266 feet when it was completed in February 2021. The completion report showed a spud date of November 2020.
 More drilling is on the way. Gulfport Midcon LLC received a permit for the 
NELDA #2-4X33H at 
04 4N 6W in Grady County.
XTO Energy Inc. will be drilling in Love County with four wells approved for permits.
Comanche Exploration Co. LLC has a Major County permit for the HAWK #21-29-1JH, at 21 20N 15W.
Venis Exploration Company received a permit to drill the SWAN #B1, at 33 7N 6E in Seminole County.
In Stephens County, Banner Oil & Gas LLC has a permit for the BROWN #9I, at 11 3S 5W.
A Tillman County well will be drilled by AC Operating Company LLC. The STONE #2, is to be sited at 07 3S 18W.