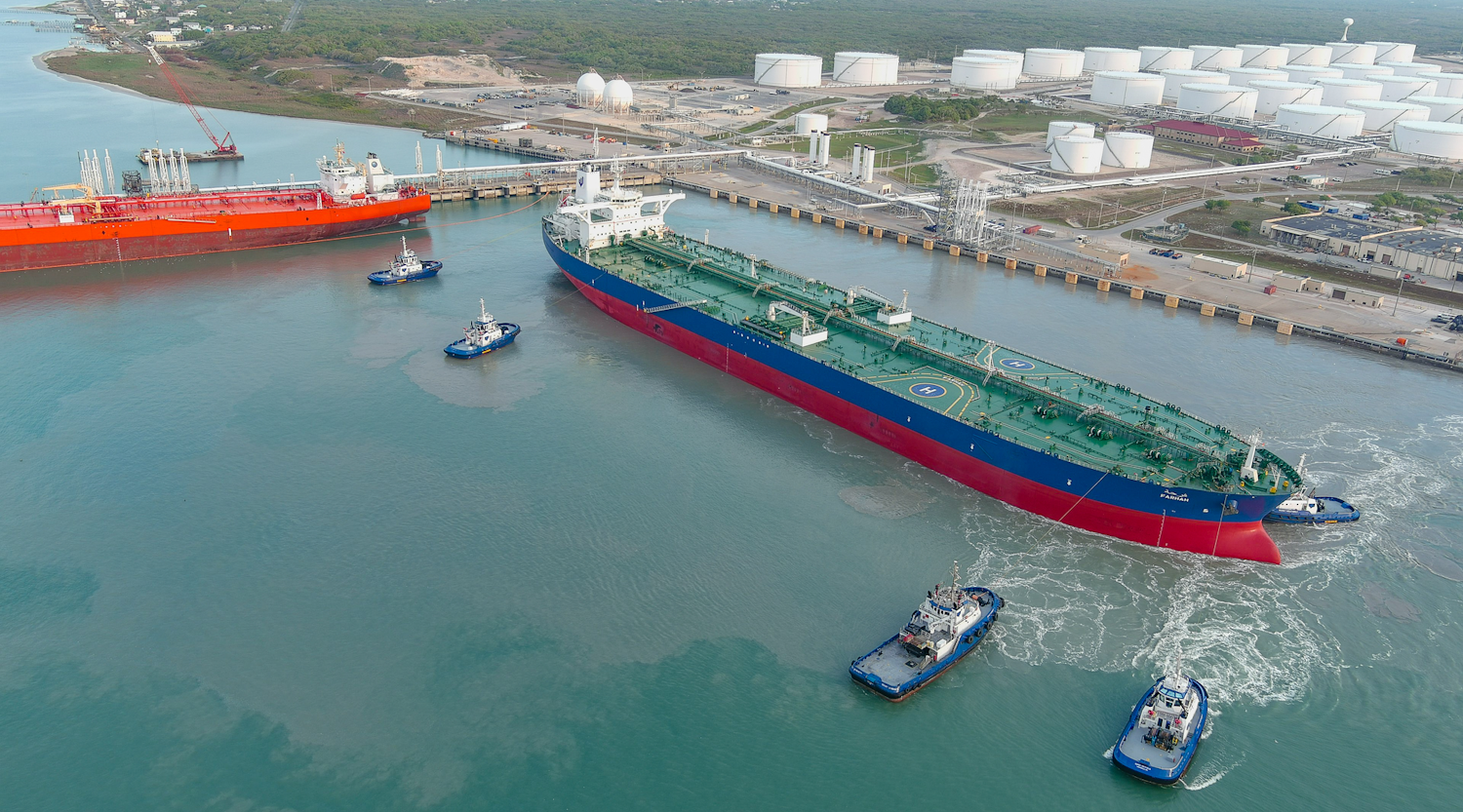 Encap Flatrock Midstream, a company with operations in Oklahoma City joined Moda Midstream LLC in announcing the sale of the Moda Ingleside Energy Center in Texas.
Enbridge Inc. is the buyer in the $3 billion agreement. The Ingleside operation has 15 million barrels of storage and is the nation's largest crude export terminal by volume reported Bulk Transporter.
Click here for Bulk Transporter report.
Liquids terminaling and logistics company Moda Midstream and its financial sponsor, EnCap Flatrock Midstream, recently agreed to sell the Moda Ingleside Energy Center (MIEC) and other Moda assets to Enbridge for approximately $3 billion, subject to closing adjustments.
Located in Ingleside, Texas, MIEC is the nation's largest crude export terminal by volume, having loaded more than 25% of all U.S. Gulf Coast crude exports in 2020. MIEC has an aggregate storage capacity of more than 15 million barrels and an export capacity of 1.6 million barrels per day.
The asset serves as a critical link connecting Permian and Eagle Ford production to international markets. MIEC's proximity to open water combined with its very large crude carrier (VLCC) capability and rapid loading rates position it globally as one of the most important export facilities in the world. MIEC provides customers an advantage due to its wellhead-to-water access and direct connectivity to next-generation, long-haul crude pipelines, including Cactus I, Cactus II, Gray Oak, EPIC, and the Harvest Ingleside pipeline.
"MIEC is a flagship asset," said Bo McCall, Moda Midstream president, CEO, and founder. "We are very proud of the safe and responsible growth we have achieved since we purchased the asset less than three years ago.
The site was originally designed by the U.S. Navy to support a carrier battle group and, despite the uncertainty following its closure, has developed into the nation's largest exporter