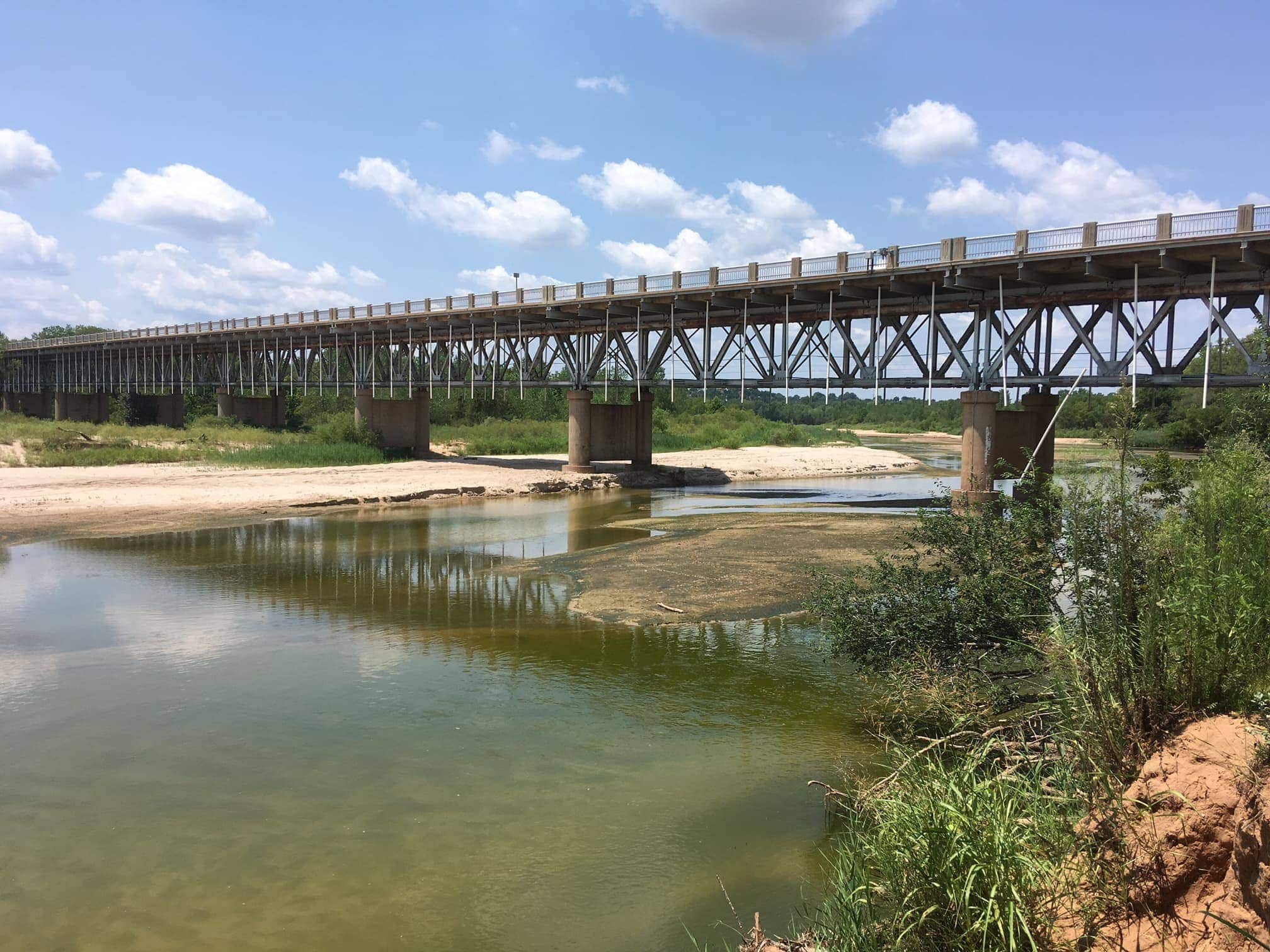 What do Oklahoma bridges and highways have to do with cultural preservation? More than you might expect, says Amanda Regnier, director of the Oklahoma Archeological Survey at the University of Oklahoma.
A longstanding program between the survey and the Oklahoma Department of Transportation allocates resources to ensure that sites identified for state infrastructure projects are assessed for cultural significance and impact before new projects are begun.
"Any time there is a project that involves federal funds, like a highway project, the law requires that the cultural and historical resources that would be impacted by new road construction are evaluated," Regnier said. "In order to do that, in the 1970s the Oklahoma Department of Highways, as it was then known, now the Oklahoma Department of Transportation, contracted with the Oklahoma Archeological Survey to fulfill those responsibilities."
This collaboration currently supports 12 staff and two graduate research assistants at OU, including archaeologists and architectural historians dedicated to assisting transportation projects and helping ODOT meet their mission of providing a safe, economical and effective transportation network for Oklahomans.
The assessments gauge whether a transportation project will impact any known cultural resources or built environments that have cultural or historical significance, like recorded archaeological sites. If no known documentation exists, Regnier said, they will go out and survey the area to determine if any archaeological sites or historical buildings are present within the footprint of the new construction project.
"One of the biggest ways we know where archaeological sites are located in the state is through these road projects," she said. "A lot of major recent archaeological projects are driven by transportation."
"We have at least two known sites at bridges – stream crossings – where the bridges needed to be replaced," she added. "Those sites had to be fully mitigated, excavations done where the new bridge is going to impact the archaeological site; this gives us a huge amount of information concerning archaeological sites in Oklahoma."
Assessments are conducted using criteria defined by the National Historic Preservation Act, specifically Criterion D, which classifies sites as significant "that have yielded or may be likely to yield, information important in history or prehistory."
"We have to make sure that there are enough intact archeological materials in place. The archaeological sites encountered can be more than 15,000 to less than 100 years old," she said. "Historical buildings and other parts of the built environment are evaluated based on criteria including association with historically significant figures and events or whether they represent rare and unique representations of a particular architectural style."
After finding these sites, the investigators are able to conduct deeper research to uncover information about past cultures and civilizations.
"In recent years, we've had a number of projects go on to full mitigation, where we have to excavate everything in the transportation project footprint before construction can take place, and that leads to really important archeological data or information about past cultures," she said. "We have sites that date back a couple of thousand years that we have recently worked on, and sites a few hundred years old that give us a really good idea of what sort of people were living in Oklahoma."
Regnier and her colleagues, Scott Hammerstedt and Patrick Livingood, have been working on preserving the Spiro Mounds archaeological site in eastern Oklahoma, a very important site in precontact North America and the only archaeological site open to visitors in the state.
"A project came up, a bridge was going to be replaced in northeastern Oklahoma that was going to impact a site," she said. "It turned out that the site was related to Spiro Mounds. ODOT, knowing our interest and recognizing how important the site is, helped us to not only work within the footprint of the project, but also outside that perimeter, which provides a significant contribution to the research of the survey and faculty within the Department of Anthropology."