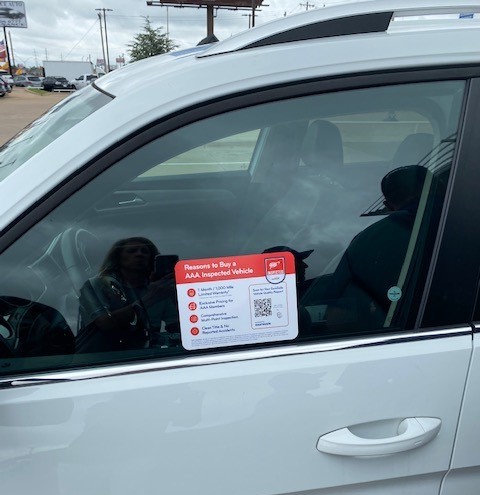 A Volkswagen dealership in Oklahoma City has become the first dealer in the city to take part in the AAA Inspected program aimed at helping consumers buy used cars with confidence.
AAA announced Tuesday the program powered by SureSale is available at Oklahoma City Volkswagen at 4710 NW 39 St.
AAA Inspected includes a multi-point vehicle inspection coupled with an onsite evaluation by an independent automotive technician. The result is a comprehensive accounting of a vehicle's past history, current condition and future performance. AAA Inspected is free to used car shoppers and can be accessed online or at the dealership via a QR code.
"For 100 years, Oklahomans have trusted AAA to keep them safely on the road, covering members with insurance, roadside assistance and more. With AAA Inspected, we've added quality pre-owned cars to the list," said Keith McIntyre, AAA Inspected Program Manager, AAA Club Alliance.
He said the program is unlike other industry reports such as Carfax which focus on a vehicle's past history. AAA Inspected uses the SureSale platform and network of automotive technicians to tell the vehicle's entire store, past, present and future.
McIntyre said under the program, car buyers can bypass the step of taking a vehicle to a mechanic to provide an objective opinion.
"We've eliminated the need for that extra step when evaluating a used vehicle, while still providing a potential buyer with a third-party assessment of the vehicle's quality," commented McIntyre.
To date, about 17 percent of the vehicles inspected at various dealerships have not earned the AAA Inspected vehicle rating. The program is available in Oklahoma and Kansas.
Source: AAA press release