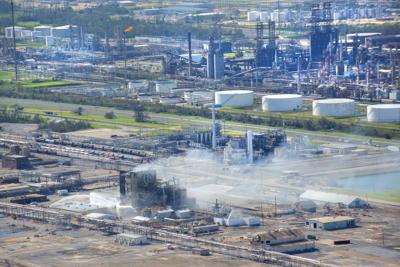 An analysis showed that nearly 600 Louisiana industrial sites with toxic chemicals were in the path of Hurricane Ida as it came ashore Sunday.
The sites included refineries, storage tanks and other infrastructure that could have released oil and other liquids into the environment.
A Times-Picayune | New Orleans Advocate analysis of industrial data and Ida's predicted route through the state indicates 590 sites that produce or store toxic chemicals were in harm's way.
Click here for New Orleans Advocate story.